September 2021 Food Blog Side Hustle Income Report: $3,917.97
How my part-time food blog side hustle made $3,917.97 in September 2021! I share my strategies for taking your blog side hustle from hobby to business one post, and one month, at a time.
Welcome to the September 2021 Fork in the Road income report! If this is your first time reading one of our monthly traffic and income reports, my name is Kristina and I am a registered dietitian and the face behind this plant-based recipe and sustainable kitchen blog. Find out more about the site and the content shared on Fork in the Road here.
If you're new to my income reports, make sure to check out my last update — August 2021 food blog income report — to get caught up.
Ready to learn how Fork in the Road grew in June? Read on for my income and traffic report, my analysis of what worked (and what didn't) and the goals I'm working toward in months to come.
---
If this is not your first time reading a Fork in the Road income report, you can skip this section and head right to the income and traffic report below.
You might be wondering why I am sharing how much money I make from my food blog with the world. Why would I want to put myself out there and share the nitty gritty details of the money this blog is bringing in?
The main reason for sharing this information is to inspire you to start taking your own blog seriously. I found other food blog income reports very inspirational in my own food blogging journey, and reading about other bloggers' successes (and failures) has been invaluable over when I was low on motivation and needed a push to keep going.
I especially want to share because so many blog income reports are from established bloggers who are raking in tens of thousands of dollars, and I want to show what realistic growth (and the inevitable plateaus) look like when you're also working a full time job. No one starts out bringing in the big bucks, it happens with time and consistency (the latter of which I sometimes lack!).
The other reason for sharing is a bit more selfish: while I've done well creating new content and mastering food photography, I haven't been great at tracking my own progress and setting attainable monetary and business growth goals.
I have a ton of ideas for the blog, but sometimes not a lot of follow-through due to time restraints and not knowing where to start on everything I want to accomplish. Sharing my monthly food blog side hustle reports with you is a way for me to stay accountable.
In these reports I share a month-by-month analysis of what I'm working on, how the blog has grown, what's working and what isn't, and my goals for the future. I share this to stay accountable and so that you can learn and be inspired to keep going with your food blog journey as well.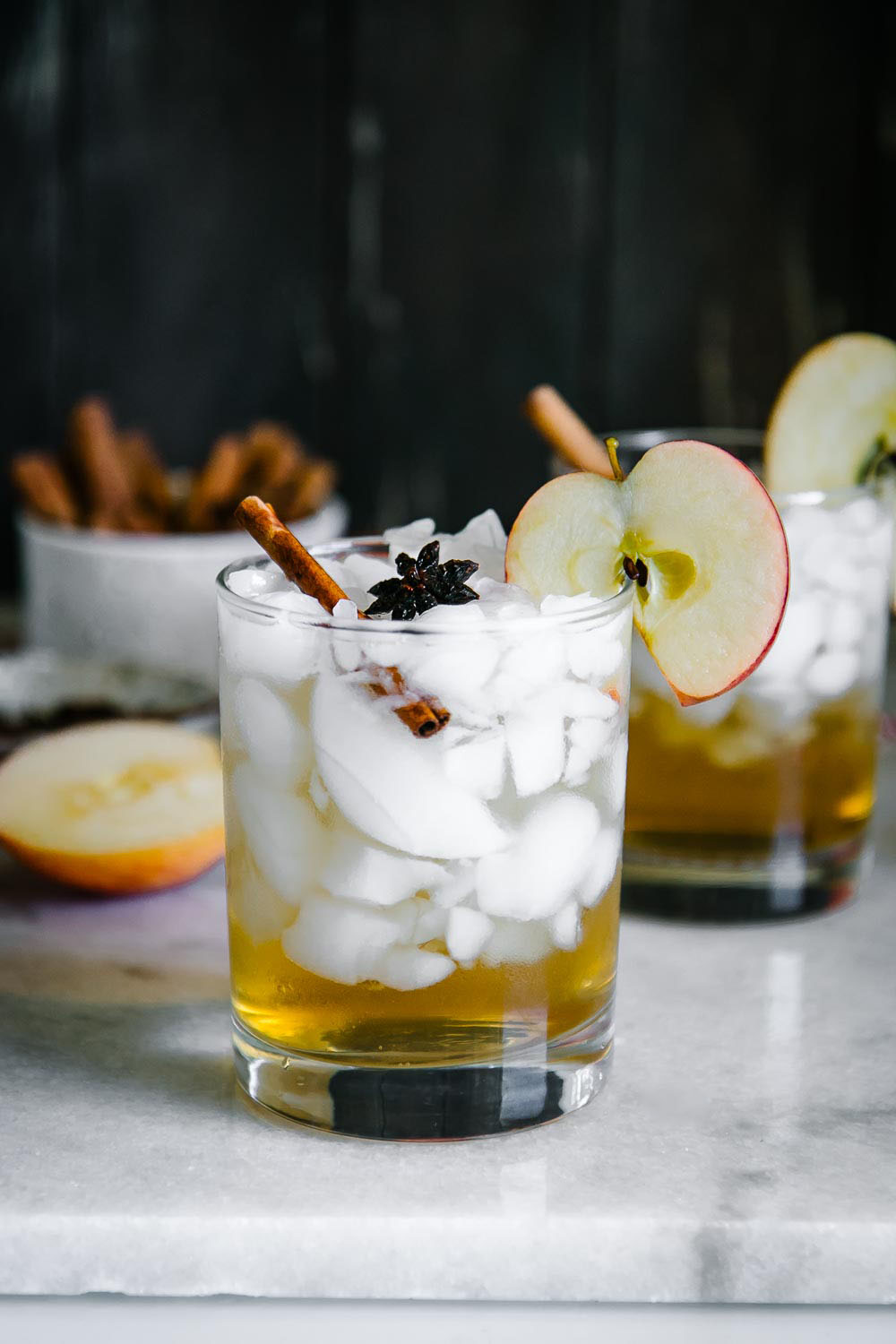 ---
💰 September 2021 Income Report
Below is a table showing revenue, pageviews, and content posted for each month of the last year. I keep this table updated to show incremental income increases (and temporary setbacks) over the course of a year.
| Month | #Posts | #Views | $Ads | $Affiliate | $Other | $Total |
| --- | --- | --- | --- | --- | --- | --- |
| Sep-20 | 5 | 42,190 | $959.19 | $49.46 | $250 | $1,258.65 |
| Oct-20 | 6 | 43,508 | $1,340.78 | $49.46 | $250 | $1,640.24 |
| Nov-20 | 4 | 45,683 | $2,024.79 | $79.85 | $150 | $2,254.64 |
| Dec-20 | 4 | 53,027 | $2,605.78 | $98.94 | $250 | $2,954.72 |
| Jan-21 | 19 | 61,107 | $1,737.18 | $315.99 | $0 | $2,078.17 |
| Feb-21 | 4 | 54,754 | $1,694.57 | $89.03 | $0 | $1,783.60 |
| Mar-21 | 1 | 70,851 | $2,308.82 | $23.97 | $0 | $2,332.79 |
| Apr-21 | 8 | 70,013 | $2,293.14 | $73.92 | $0 | $2,367.06 |
| May-21 | 14 | 80,015 | $2,912.53 | $50.89 | $0 | $2,963.42 |
| June-21 | 13 | 71,971 | $3,177.92 | $201.13 | $0 | $3,379.05 |
| July-21 | 16 | 82,509 | $3,374.50 | $5.33 | $0 | $3,379.83 |
| Aug-21 | 16 | 78,190 | $3,224.28 | $12.45 | $0 | $3,263.73 |
| Sep-21 | 16 | 73,528 | $3,830.60 | $87.37 | $0 | $3,917.97 |
TOTAL INCOME: $3,917.97
Display Ads: $3,830.60 (Mediavine)
Affiliate Marketing: $87.37
TOTAL EXPENSES: $1,827.14
Website Upkeep Total: $72

Website hosting: $11 (Cloudways)
Website tech/development: $47 (iMarkCreative)
Tasty Links: $4* (automatic linking plugin)

Photography + Video Total: $65.94

Adobe Creative Cloud: $52.99
Canva: $12.95

SEO + Keyword Research Tools Total: $37

SEMrush: $25 (shared account with other bloggers)
Keysearch: $12

Email service provider: $79* (Kartra)
Content + social media management: $14.95
Learning (courses, ebooks, memberships, etc.): $308.25

HashtagJeff SEO membership: $8.25*

Creative Course Collective: $300*

Writer + Virtual Assistant: $1250
+Expenses with a plus sign are new for the month and explained in the expense review below.
*Expenses listed with an asterisk are paid annually to take advantage of annual discounts, but I include the monthly amount here to show how much the blog costs to run each month.
**Expenses crossed out are those that I paid for last month but decided not to pay for going forward. I leave these here for the first month I don't pay for them to show how expenses change month-to-month.
NET PROFIT: $2,090.83*
*Note that the numbers here are an estimate and are not reflective of actual money in and out for the month. I report money earned, not received, for the current month as my ad company pays two months after money is earned. I am also showing a breakdown of expenses to give you an idea of how much it costs to run a blog every month, however many of these are paid annually and not monthly.
---
Income + Expense Review
Let's talk about income…
Display ad income was up for the month because September is the last month of business quarter three, which means many companies who buy display ads dump their quarterly budget's marketing dollars into more ads.
And white I was thisclose to reaching $4000 for the month, I won't complain because it was the highest earning month for the blog so far!
As you can see from the screenshot above, my session RPMs continue to be really high with Mediavine. As I'm inching closer and closer to the 100,000 pageview mark I've had a couple of blogging friends ask if I will switch to AdThrive and my answer is always: ABSOLUTELY NOT.
I'm not saying other ad companies aren't great partners, but I'm not going to play with fire and risk losing $60 RPMs just because I've reached a new pageview threshold. Not worth the risk.
I also had a few affiliate sales come in this month, which is always nice and never expected considering I do little to no affiliate posts at the moment. I'm purely riding on older posts for any affiliate income, which means if I created more now then I would make more in the future. So many things to do and so little time!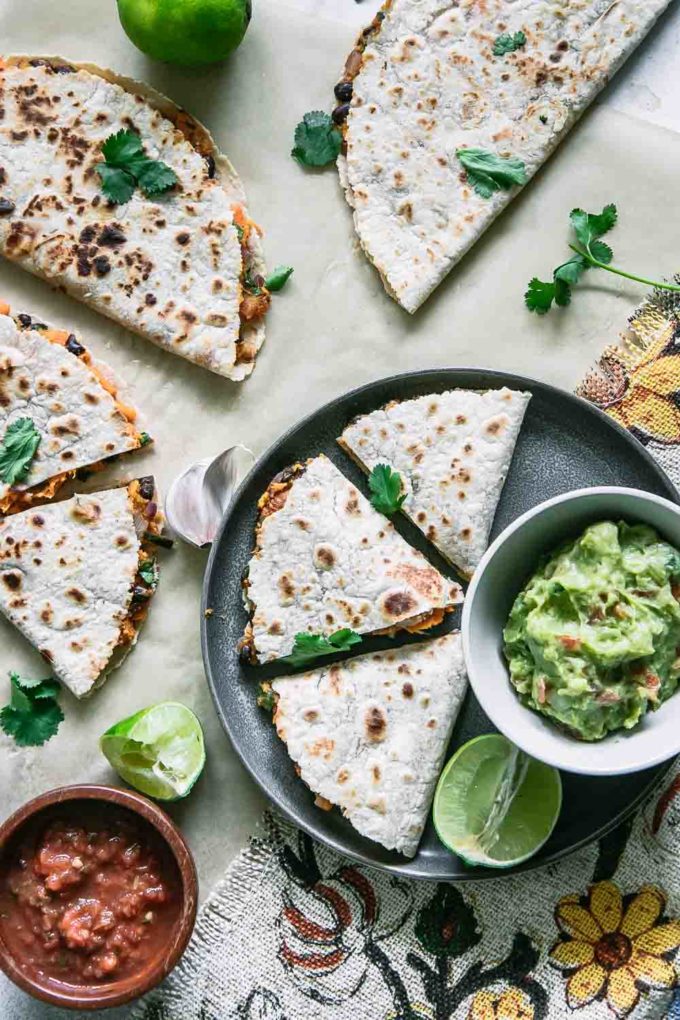 ---
Expenses Takeaway
Another normal month for expenses, nothing major to report.
The monthly cost for Adobe Creative Suite went up this month, which has made me reevaluate whether I need to continue to pay for the full package of all programs. I use Lightroom, Photoshoot, and occasionally Premiere Pro, but I rarely use InDesign or Illustrator so I need to do some calculating to see if I can save by paying for those programs separately.
---
📈 September 2021 Traffic Report
September 2021 traffic: 73,528 pageviews
This is -6% from August 2021 last month and +74% from September 2020 last year.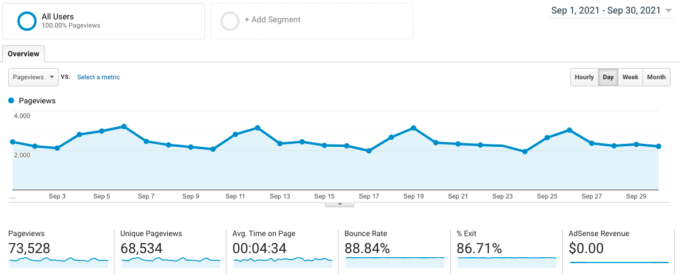 Top ten traffic sources for September 2021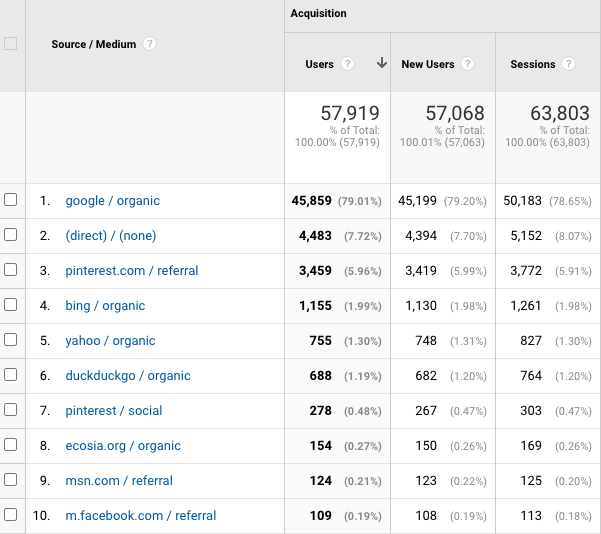 New content in September 2021: 16 total posts
New recipe posts: 15 updated older recipes (complete rewrites)
New green guides: 0
New resources posts: 1 new blogging resource (income report)
New videos: 0
Traffic takeaway
Website traffic was down a bit in September compared to August. It seems the site is on a traffic hamster wheel and has been floating around between 70,000 and 80,000 pageviews every month since March.
A lot has happened in that time though — in addition to multiple Google algorithm updates, there was a major Pinterest update that caused many sites to lose traffic (not a ton on Fork in the Road because the site never got much Pinterest traffic anyway).
In addition to outside forces affecting growth, for the last two months I've been on a bit of a "mental blogging break" and instead of creating new content I've only focused on rewriting and republishing old content.
This has helped to boost old posts, but some of these posts are never going to be high traffic sources so I'm updating to improve user experience and overall ad revenue…but that may mean the overall growth has stalled a bit.
I'm ok with that. One of my goals for 2021 was to update all older content on the site, and while I don't realistically think we'll get to everything, we're making a huge dent on older recipes that were in some serious need of republishing.
So we're making the site better day-by-day, even if that means traffic isn't exploding the way I would expect it to with the every other day posting schedule we've stuck to for almost three months now…and that's a big feat!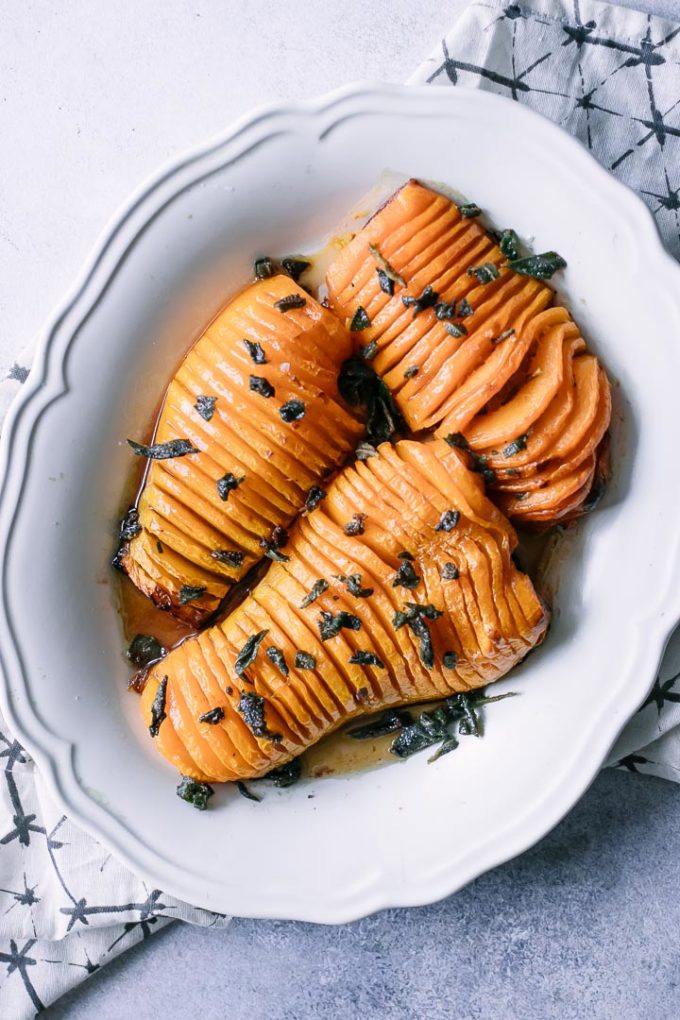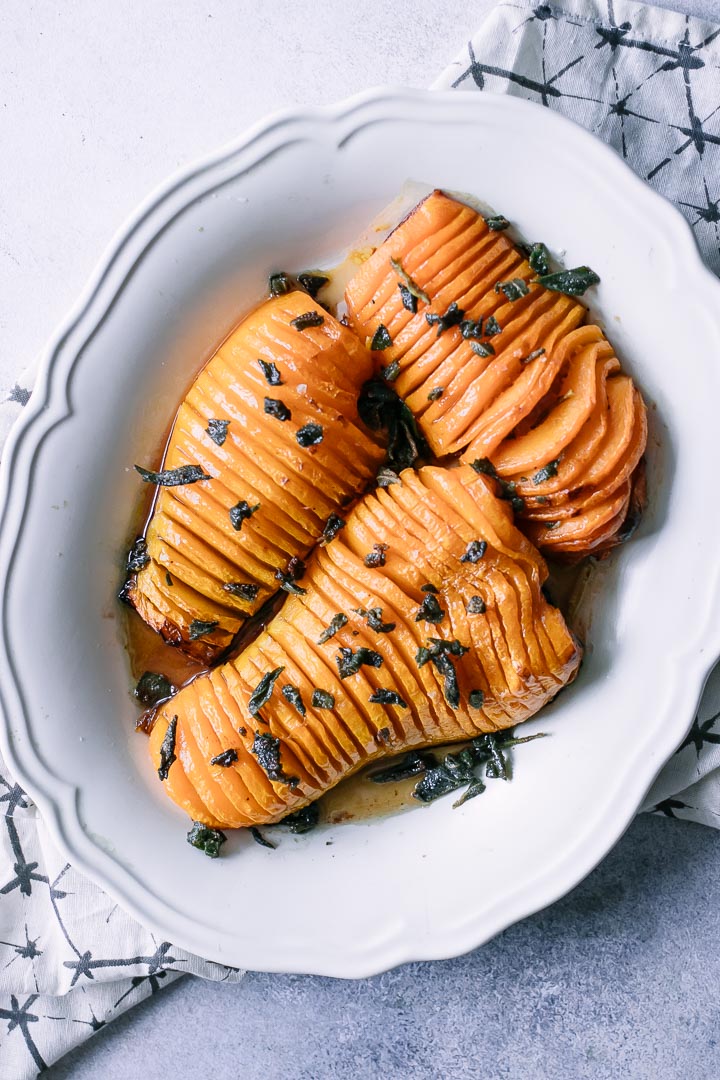 ---
💌 Email List Growth
~1400 subscribers (+100ish new subscribers in September 2021)
I gained about 100 or so new email subscribers in September, for a total of about 1400 total subscribers. However, this is a VERY COLD list. I have not communicated with them for months (years?) and I suspect many would unsubscribe when I send out a new email.
---
💸 September 2021 RPM: $53.28
What is RPM? RPM is Revenue per Mille, or the amount of revenue per 1,000 pageviews. The formula for RPM is:
RPM = (estimated earnings / number of pageviews) * 1000
($3,917.97/ 73,528) * 1000 = $53.28
In September 2021 the blog earned $3,917.97 and had 73,528 pageviews, which means the total RPM for all income sources was $53.28. This means that for every 1000 pageviews the blog received, it generated $53.28, an almost $8 increase from August last month (note that this number is actually lower than my ad company RPM totals because my ad company takes a percentage of my earnings).
👩‍💻 Other Sites
Though I absolutely LOVE Fork in the Road and it will always be my blogging baby, my goal is to have a portfolio of websites and I even want to test the waters with buying and flipping websites in the future.
Below is an update on other blogs I have started, and I hope to flush this section out more as I dive into more projects.
Site #2: Recipe Blog Partnership
September 2021 was the third month that my second blog was live. This is a recipe blog partnership with Val from Thyme and Joy.
There's not much to report for September for this project. We both were experiencing blogger burnout and pulled back from creating new content on our main blogs and the new site was completely forgotten.
But even though I didn't push out any new content on the new site, it did end the month with 168 pageviews. I call this a success considering we've done absolutely no social media and have hardly posted in a month. Excited to dive back into this one in the coming month.
---
📌 September 2021 Summary + Goals
September was a good month for the site and I continued my self-imposed blogging break I mentioned in last month's report by not posting any new content and only focusing on updating older posts.
Last month I decided I was making my life overly complicated for no reason and I decided to adopt a new mantra when it comes to this side hustle: radical simplicity.
I took a look at many areas of my life, and of my side business, and realized there was a lot of things I could let go of that really weren't serving me (or the business). This included:
Cutting back on Pinterest. I really only do Pinterest for the site because I think other platforms like Instagram are too time consuming, but even my Pinterest strategy was too complicated. So I decided to cut out using Tailwind and just post 1-2 pins and 1 idea pin for each post using Pinterest's native scheduler.
Switching from Clickup back to Notion. I have been using Notion to organize every blog related for years, but when I brought my writer and virtual assistant onto the team I switched us over to Clickup because it's more of a task manager. Mistake! I really, really tried to love Clickup but I just can't get over how horrible the user experience is. So I decided to move us back to Notion and honestly I feel like a weight has been lifted off of me.
Putting any other projects (products, email list) on pause. I am an idea person through and through; in fact, my husband always rolls his eyes when I tell him I have a new idea because I'm endlessly presenting him with plans that I'm excited about for a week and then lose interest in. While being an idea generator is great, it can also lead you in a million different directions at once. I felt like this was happening in the last few months and I decided to take a step back and focus on getting the site super buttoned up with content before focusing on another major project.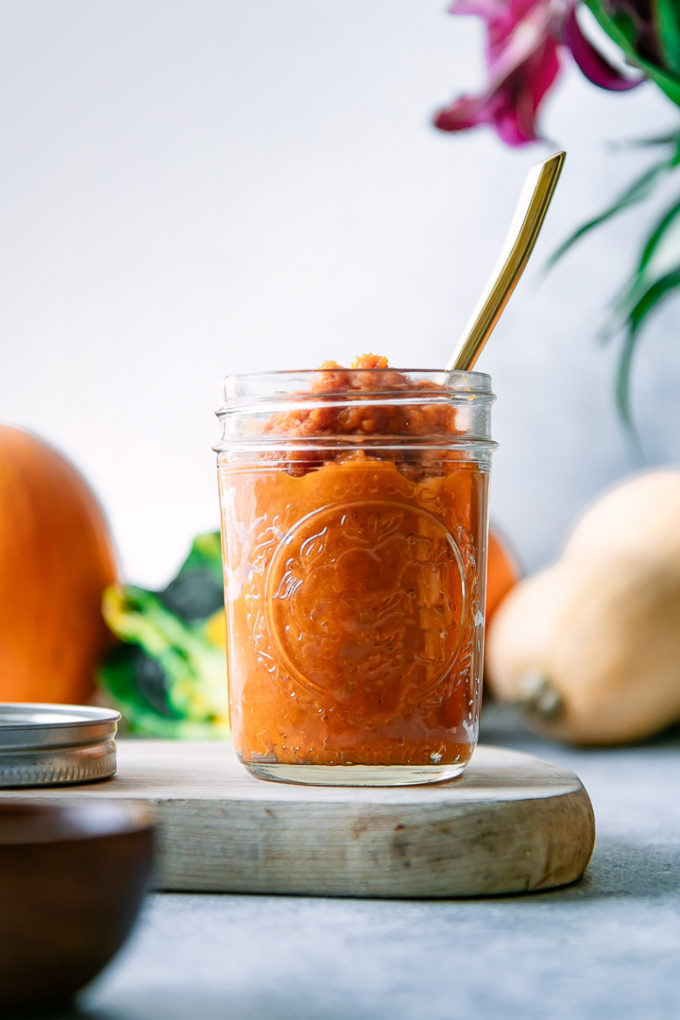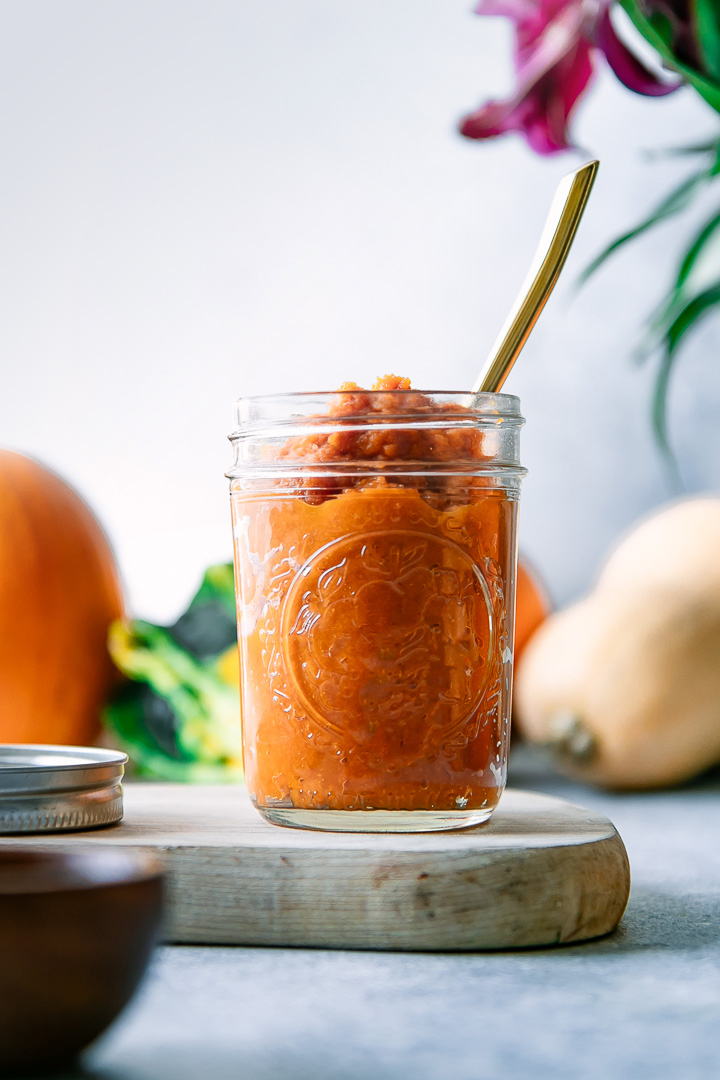 ---
Goals update
September's blogging goals were:
Continue to post regularly, for a total of 16 posts for the month
Only focus on updating older content to give myself a mental break from creating new content
October's blogging goals are:
Continue to post every other day in October
Only focus on updating older content
Get 2 weeks ahead on scheduled content updates
I'm keeping it simple again for October and am focusing on updating content and getting ahead. I'm feeling the itch to start shooting new recipes again and branching out into new topic areas on the site, but I'm going to hold off until November and continue to focus on making every post on the site better.
If you'd like to follow along on my journey, sign up below for email updates!
---
Thanks for sticking it out and reading Fork in the Road's journey!
Make sure to check out the Food Blogging Resources page for past income reports and blogging tips, and sign up below to receive emails when new reports and blogging resources are live.
Do you have a food blogging question you want answered in a future report? Want to commiserate on your own blog traffic or income? Leave a comment below or contact me!