March 2021 Food Blog Side Hustle Income Report: $2,332.79
How my part-time food blog side hustle made $2,332.79 in March! I share my strategies for taking your blog side hustle from hobby to business one post, and one month, at a time.
Welcome to the March 2021 Fork in the Road income report! If this is your first time reading one of our monthly traffic and income reports, my name is Kristina and I am a registered dietitian and the face behind this plant-based recipe and sustainable kitchen blog. Find out more about us and the content we share at Fork in the Road here.
If you're new to my income reports, make sure to check out my last update — February 2021 food blog income report — to get caught up.
Ready to learn how Fork in the Road grew in February? Read on for my income and traffic report, my analysis of what worked (and what didn't) and the goals I'm working toward in 2021.
---
If this is not your first time reading a Fork in the Road income report, you can skip this section and head right to the income and traffic report below.
You might be wondering why I am sharing how much money I make from my food blog with the world. Why would I want to put myself out there and share the nitty gritty details of the money this blog is bringing in?
The main reason for sharing this information is to inspire you to start taking your own blog seriously. I found other food blog income reports from bloggers like Pinch of Yum, Making Sense of Cents, Midwest Foodie Blog, and Kate Kordsmeier of Root + Revel very inspirational in my own food blogging journey. Their posts have been invaluable over the last year when I was low on motivation and needed a push to keep going.
I especially want to share because so many blog income reports are from established bloggers who are raking in tens of thousands of dollars, and I want to show what realistic growth (and the inevitable plateaus) look like when you're also working a full time job. No one starts out bringing in the big bucks, it happens with time and consistency (the latter of which I sometimes lack!).
The other reason for sharing is a bit more selfish: while I've done well creating new content and mastering food photography, I haven't been great at tracking my own progress and setting attainable monetary and business growth goals.
I have a ton of ideas for the blog, but sometimes not a lot of follow-through due to time restraints and not knowing where to start on everything I want to accomplish. Sharing my monthly food blog side hustle reports with you is a way for me to stay accountable.
In these reports I share a month-by-month analysis of what I'm working on, how the blog has grown, what's working and what isn't, and my goals for the future. I share this to stay accountable and so that you can learn and be inspired to keep going with your food blog journey as well.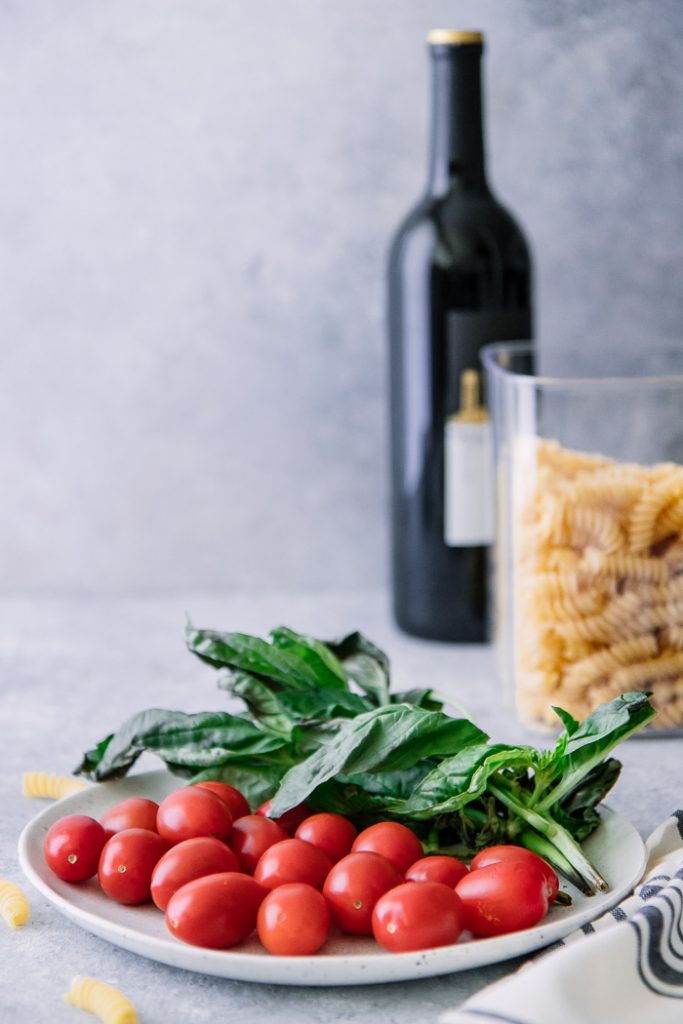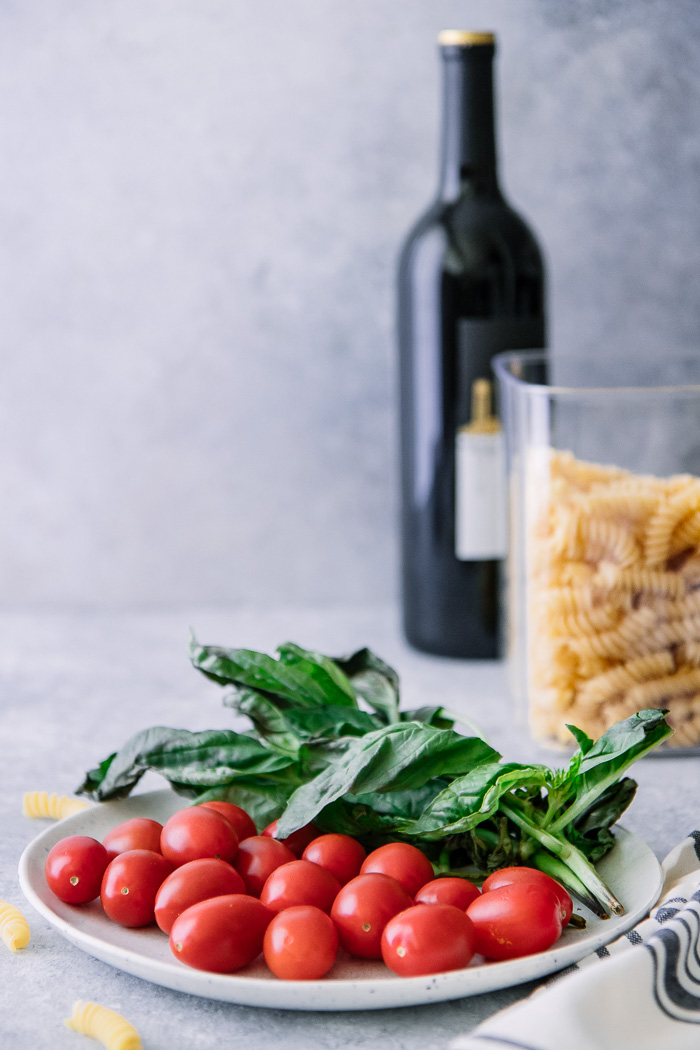 ---
💰 March 2021 Income Report
| Month | #Posts | #Views | $Ads | $Affiliate | $Other | $Total |
| --- | --- | --- | --- | --- | --- | --- |
| Aug-20 | 3 | 49,495 | $917.18 | $46.20 | $300 | $1,263.38 |
| Sep-20 | 5 | 42,190 | $959.19 | $49.46 | $250 | $1,258.65 |
| Oct-20 | 6 | 43,508 | $1,340.78 | $49.46 | $250 | $1,640.24 |
| Nov-20 | 4 | 45,683 | $2,024.79 | $79.85 | $150 | $2,254.64 |
| Dec-20 | 4 | 53,027 | $2,605.78 | $98.94 | $250 | $2,954.72 |
| Jan-21 | 19 | 61,107 | $1,737.18 | $315.99 | $0* | $2,078.17 |
| Feb-21 | 4 | 54,754 | $1,694.57 | $89.03 | $0* | $1,783.60 |
| Mar-21 | 1 | 70,851 | $2,308.82 | $23.97 | $0* | $2,332.79 |
TOTAL INCOME: $2,332.79
Display Ads: $2,308.82 (Mediavine)
Affiliate Marketing: $23.97
TOTAL EXPENSES: $863.14
Website Upkeep Total: $72

Website hosting: $11 (Cloudways)
Website tech/development: $47 (iMarkCreative)
Tasty Links: $4* (automatic linking plugin)

Photography + Video Total: $42.94

Adobe Creative Cloud: $29.99
Canva: $12.95

SEO + Keyword Research Tools Total: $37

SEMrush: $25 (shared account with other bloggers)
Keysearch: $12

Email service provider: $79* (Kartra)
Content + social media management: $14.95
Learning (courses, ebooks, memberships, etc.): $342.25

HashtagJeff SEO membership: $8.25*
Eat Blog Talk Q1 Mastermind: $34*
Creative Course Collective: $300*

Virtual Assistants: $275.00
+Expenses with a plus sign are new for the month and explained in the expense review below.
*Expenses listed with an asterisk are paid annually to take advantage of annual discounts, but I include the monthly amount here to show how much the blog costs to run each month.
**Expenses crossed out are those that I paid for last month but decided not to pay for going forward. I leave these here for the first month I don't pay for them to show how expenses change month-to-month.
NET PROFIT: $1,469.65
---
Income + Expense Review
Let's talk about expenses…
Let's dive a bit deeper into the way Fork in the Road created income in March 2021.
Display Ads
Display ad income was high this month, in fact it was only a few hundred dollars short of my highest month so far in November 2020.
I had a surge in traffic mid-month due to what I think was a (short-lived) algorithm update — more on that in the traffic report section below — which resulted in higher ad income.
Pair that with end of quarter 1 ad RPM increases, and you have yourself a successful month…even though I posted a grand total of once the entire month (ugh).

Affiliate Marketing
Affiliate marketing is when a blogger promotes another brand's product or service and receives a small commission if the reader purchases after clicking through an affiliate link. In December 2020 and January 2021 FITR made over $300 in affiliate income from various affiliate programs.
Affiliate marketing income was a grand total of: $16! I can't complain too much because I've literally put no effort into affiliate income so to make $16 is a plus. I'll take it!
Sponsored Posts
I'm currently not pursuing sponsored post work. If I was approached by a company that aligned with the site, I would definitely work with them, but right now I'm not using my limited time to pitch sponsored work to brands.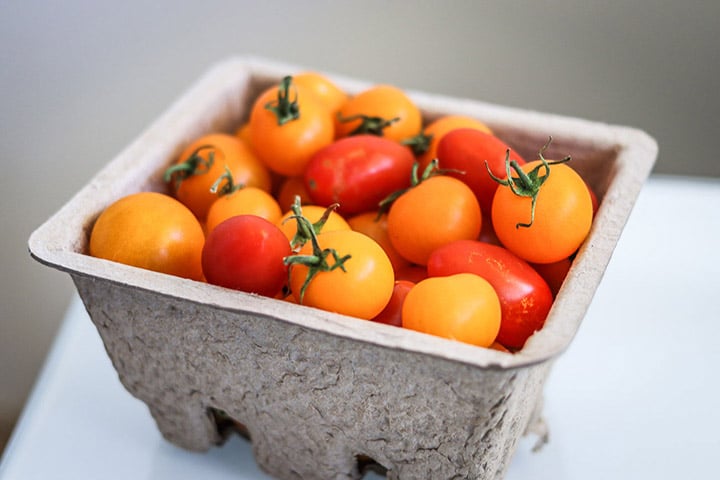 ---
Income Takeaway
I'm overall happy with March's income, considering I did almost no work on the blog the entire month and I was still able to earn $2300.
One area I want to explore in the future is diversifying income streams, because I don't like that 99% of my income is coming from one source. I started working a few virtual assistants this month and one of my future tasks is to create more affiliate-specific content, so hopefully the end of the year this will even out a bit.
FREELANCE WORK UPDATE: A few months ago I decided to stop including freelance photography and writing in these reports, as I wanted to keep money that was made on the blog separate from money that is made for projects that are not strictly blog related. However, I did want to update and say that the reason I did so little work on the blog in March was because my freelance work ramped up. I actually made about as much freelancing as I did passively on the blog, which was great but I also was completely burnt out. More on that in the summary section.
---
Expenses Takeaway
March's expenses stayed steady in all areas but one: I added two virtual assistants to the team!
One is a friend who is helping with small administrative tasks on the blog, and the other is a dietitian who is helping with writing recipe posts. This month they both started late in the month and I spent time training, but in April they will ramp up their time and output.
Hiring someone else to help keep the ball rolling on content has been on my mind for months and I had a lot of mental blocks to work through before biting the bullet. But only a few weeks in I am feeling like things are moving along and I'm very excited to see how things progress in the coming months.
---
📈 March 2021 Traffic Report
March 2021 traffic: 70,851 pageviews
This is +30% from February 2021 last month and +91% from March 2020 last year!
Top ten traffic sources for March 2021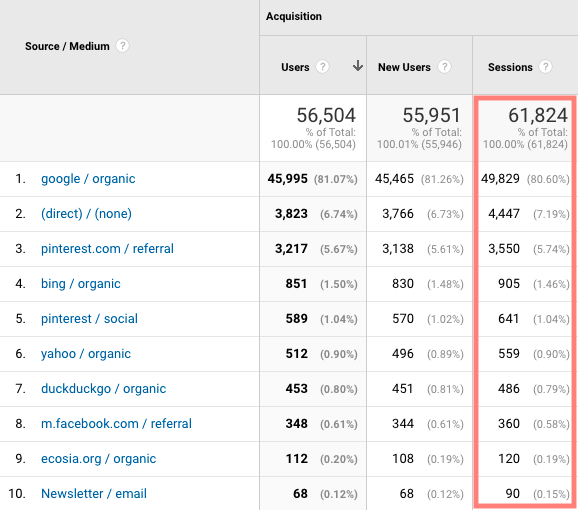 New content in March 2021
Because of the new freelance work content creation suffered and I was only able to post ONCE for the month.
New recipe posts: 1 updated post
New green guides: 0
New resources posts: 0
New videos: 0
Traffic takeaway
If you read February's income report, you know that traffic fell after a solid January. This was expected, as food blogs typically experience slower periods after the holidays and what is typically deemed as "Healthy January" when many people resolutions for the new year and are searching for healthy food.
However, in March my traffic started to go up about 25% on March 11th and stayed up until the first few days of April. After reviewing my analytics, Google Search Console, and also reading chatter in blogging forums I'm in, I'm pretty sure there was a mini-algorithm update about this time.
This resulted in pageviews increasing 30% month over month, which was great because ad RPMs were also high due to the end of quarter ad spending.
Without giving too much away for next month's report…it didn't last. There was a shift back in the beginning of April and the traffic dropped back down and real life settled in. Never a dull day with blogging, that's for sure!
---
💌 Email List Growth
~900 subscribers +73 new subscribers in March 2021)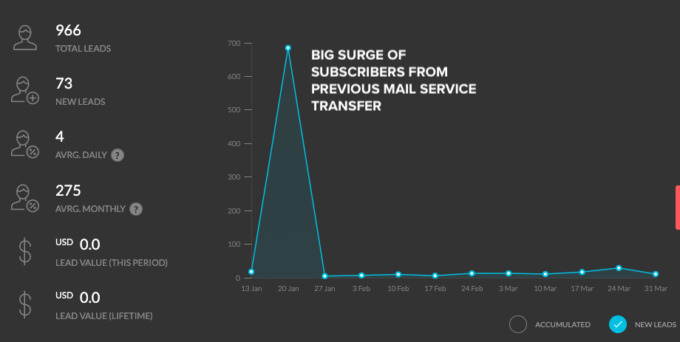 The email list continues to inch its way higher and I added about 75 new subscribers in March 2021.
I'm not a fan of the analytics graph in Kartra, my email service provider, because it doesn't give a clear picture of past months but I love most other aspects to the service so I won't complain. Too much at least (I'll complain a little, of course).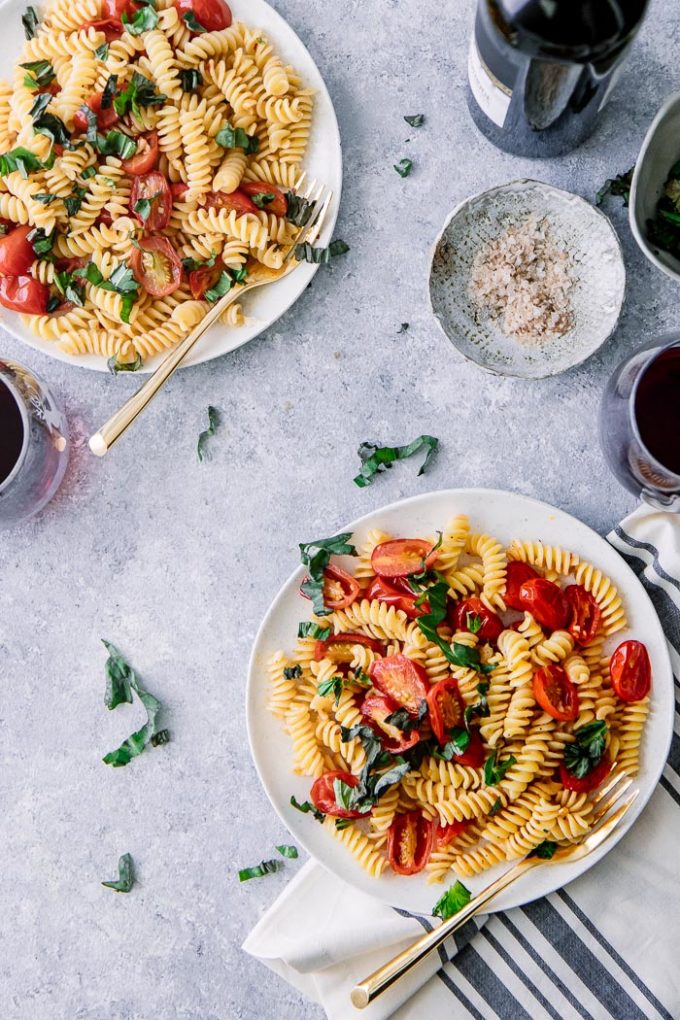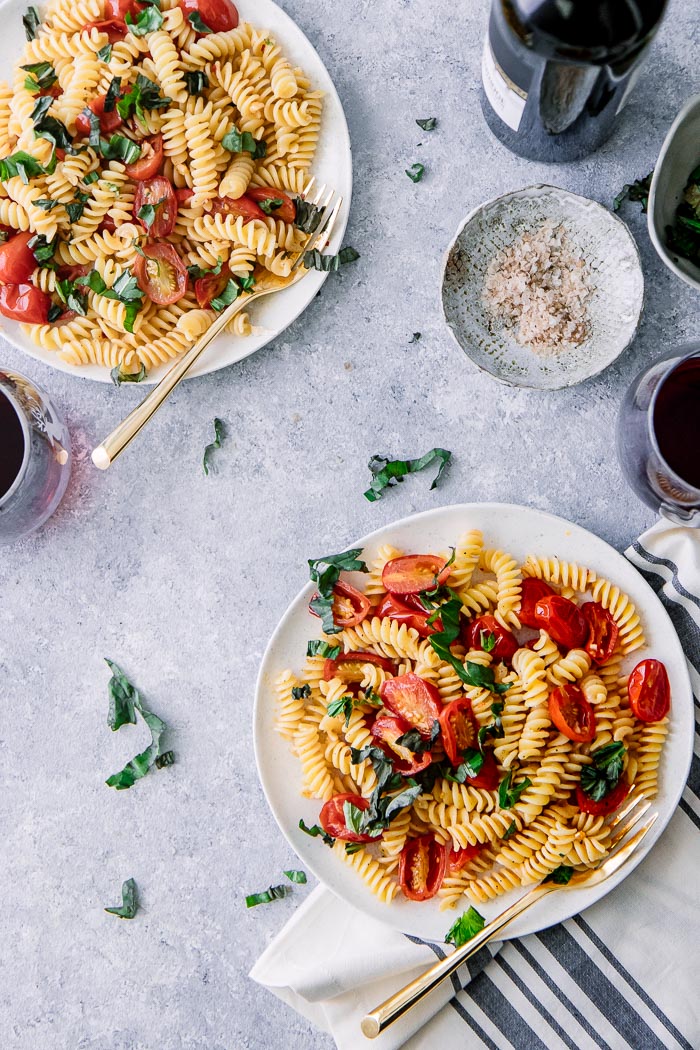 ---
💸 March 2021 RPM: $32.92
What is RPM? RPM is Revenue per Mille, or the amount of revenue per 1,000 pageviews. The formula for RPM is:
RPM = (estimated earnings / number of pageviews) * 1000
($2,332.79/ 70,851) * 1000 = $32.92
In March 2021 the blog earned $2,332.79 and had 70,851 pageviews, which means the RPM was $32.92. This means that for every 1000 pageviews the blog received, it generated $32.92 (note that this number is actually lower than my ad company RPM totals because my ad company takes a percentage of my earnings).
---
📌 March 2021 Summary + Goals
Another month when there isn't a lot to share besides loving that I can put the blog on hold for a month (or many months) at a time and still make money.
One thing I'm excited about is onboarding the virtual assistants to the team. I've been trying to think through different projects and priorities, but I think the first focus will be on ramping up content creation and creating a consistent content calendar (something I've never been able to do on my own).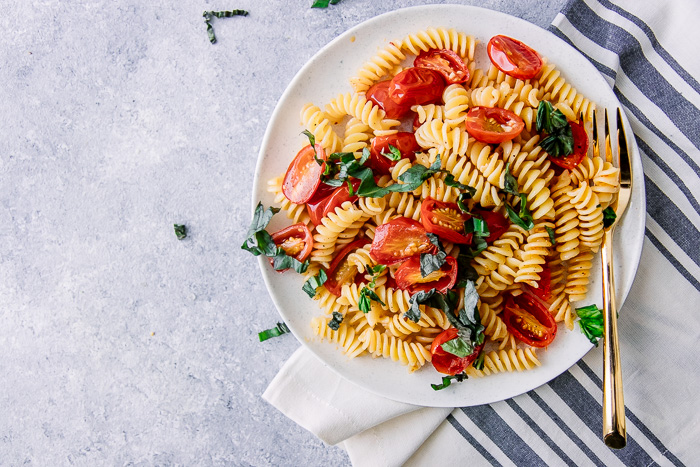 ---
Goals for next month
I'm not setting goals for next month again, because I know it will be a busy month with work, freelancing, and onboarding my assistants.
Instead, I'll actually take the time to think through where I want this blog to go in the coming months and years and work my way backward to start making that happen. It feels good to have some flexibility with my budget to invest in meeting my blogging goals!
---
Thanks for sticking it out and reading Fork in the Road's journey!
Make sure to check out the Food Blogging Resources page for past income reports and blogging tips, and sign up below to receive emails when new reports and blogging resources are live.
Do you have a food blogging question you want answered in a future report? Want to commiserate on your own blog traffic or income? Leave a comment below or contact me!