November 2020 Food Blog Side Hustle Income Report: $2254.64
How my part-time food blog side hustle made $2254.64 in November 2020! I share my strategies for taking your blog side hustle from hobby to business one post, and one month, at a time.
Welcome to the November 2020 Fork in the Road income report! If this is your first time reading one of our monthly traffic and income reports, my name is Kristina and I am a registered dietitian and the face behind this plant-based recipe and green living blog. Find out more about us and the content we share at Fork in the Road here.
If you're new to my income reports, make sure to check out my last report — October 2020 food blog income report — where I shared that I wanted to put a stronger focus on content output in November 2020.
Ready to learn how Fork in the Road grew in November? Read on for my income and traffic report, my analysis of what worked (and what didn't) and the goals I'm working toward for December.
---
If this is not your first time reading a Fork in the Road income report, you can skip this section and head right to the income and traffic report below.
You might be wondering why I am sharing how much money I made from my food blog with the world. Why would I want to put myself out there and share the nitty gritty details of the money this blog is bringing in?
The main reason for sharing this information is to inspire you to start taking your own blog seriously. I found other food blog income reports from bloggers like Pinch of Yum, Making Sense of Cents, Midwest Foodie Blog< and Kate Kordsmeier of Root + Revel very inspirational in my own food blogging journey. Their posts have been invaluable over the last year when I was low on motivation and needed a push to keep going.
I especially want to share because so many blog income reports are from established bloggers who are raking in tens of thousands of dollars, and I want to show what realistic growth (and the inevitable plateaus) look like when you're also working a full time job. No one starts out bringing in the big bucks, it happens with time and consistency (the latter of which I sometimes lack!).
The other reason for sharing is a bit more selfish: while I've done well creating new content and mastering food photography, I haven't been great at tracking my own progress and setting attainable monetary and business growth goals. I have a ton of ideas for the blog, but sometimes not a lot of follow-through due to time restraints and not knowing where to start on everything I want to accomplish. Sharing my monthly food blog side hustle reports with you is a way for me to stay accountable.
In these reports I share a month-by-month analysis of what I'm working on, how the blog has grown, what's working and what isn't, and my goals for the future. I share this to stay accountable and so that you can learn and be inspired to keep going with your food blog journey as well.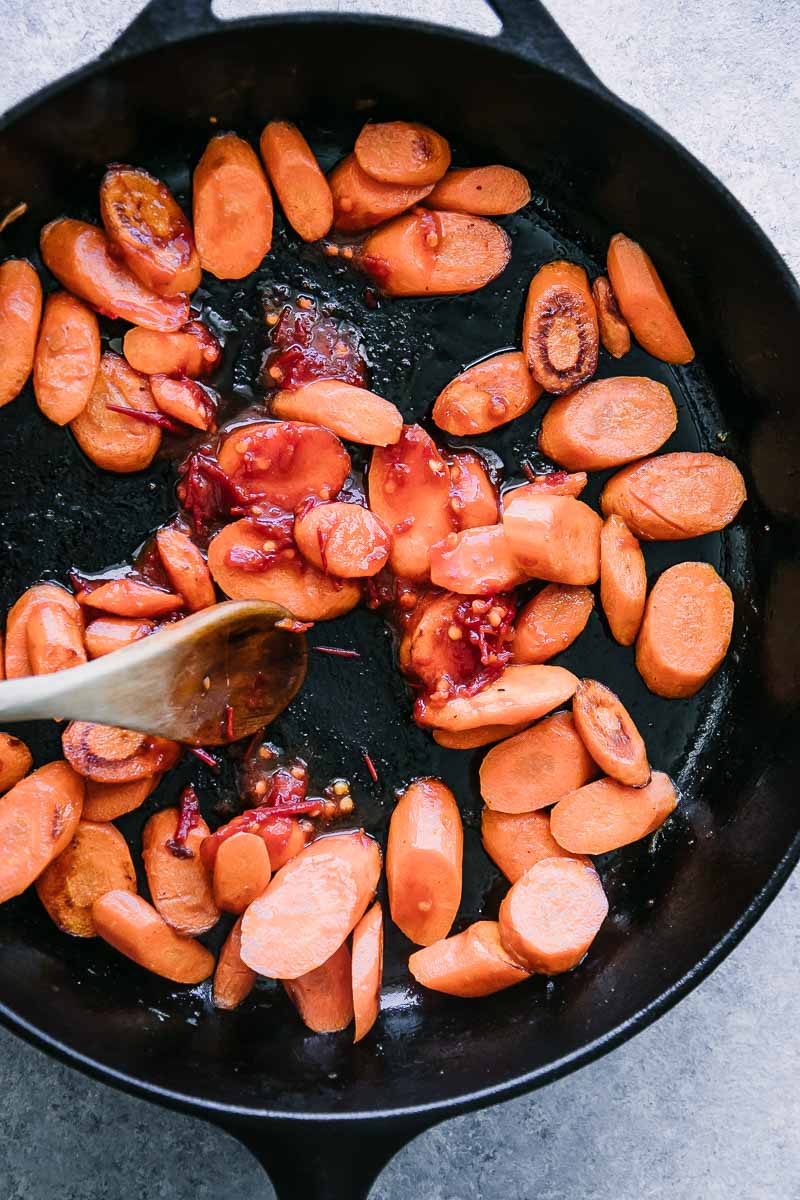 ---
💰 November 2020 Income Report
TOTAL INCOME: $2254.64
Display Ads: $2,024.79 (Mediavine)
Affiliate Marketing: $79.85
Sponsored Posts: $0
Freelance Writing, Photography, Design: $150
TOTAL EXPENSES: $151.94
Website Upkeep Total: $72

Website hosting: $11 (Cloudways)
Website tech/development: $47 (iMarkCreative)
Tasty Links: $4* (automatic linking plugin)
Website Engagement: $10 (Slickstream)

Photography + Video Total: $42.94

Adobe Creative Cloud: $29.99
Canva: $12.95

SEO + Keyword Research tools Total: $37

SEMrush: $25
Keysearch: $12

Email service provider: $0
Content + social media management: $0
*Expenses listed with an asterisk are paid annually to take advantage of annual discounts, but I include the monthly amount here to show how much the blog costs to run each month.
**Expenses crossed out are those that I paid for last month but decided not to pay for going forward. I leave these here for the first month I don't pay for them to show how I am cutting expenses month-to-month.
NET PROFIT: $2,102.70
---
Income + Expense Review
Let's talk about income…
Let's dive a bit deeper into the way Fork in the Road created income in November 2020.
Display Ads
November is the month (most) food bloggers wait for all year long! Not only is traffic up from people searching recipes for American Thanksgiving, but display ad revenue is up because of the shopping holidays — Black Friday through Cyber Monday. A win-win!
To compare this year over last year's income, even though my pageviews were 20% higher last year (read my traffic section below for more on this) I still made DOUBLE what I made last year because my RPM (revenue per 1000 sessions) was over double ($22 in 2019, $50 in 2020).

I'm still in awe of these RPMs, which averaged out to be $50.39 in November. That means that half of the time they were much higher — in fact, some days they over $60 RPMs. This is wild considering in May the site had days with $8 RPMs due to the pandemic.
I can't expect these to stay high (tears!), so I'm enjoying it while it lasts.
Affiliate Marketing
Affiliate marketing is when a blogger promotes another brand's product or service and receives a small commission if the reader purchases after clicking through an affiliate link. In November 2020 FITR made $79.85 in affiliate income from various affiliate programs.
Most of this increase came from a slight uptick in Amazon purchases through my affiliate links, which is a result of increased traffic to my gift guide content. I have a few gift guides that do well during the holidays, and I'm working on a new gift guide while I hope to get published at the beginning of December (update: zero waste gift guide is posted!).
Sponsored Posts
I'm currently not pursuing sponsored post work. If I was approached by a company that aligned with the site, I would definitely work with them, but right now I'm not using my limited time to pitch sponsored work to brands.
Freelance Writing + Photography
In November 2020 I made $150 from freelance photography, which is photography work I did for other brands/bloggers outside of the what is posted here on Fork in the Road.
Starting in 2021 I will not include this type of income on these reports. I initially included freelance photography income because it was work that I would not have secured without the blog, however now I don't think it truly reflect revenue generated by the website.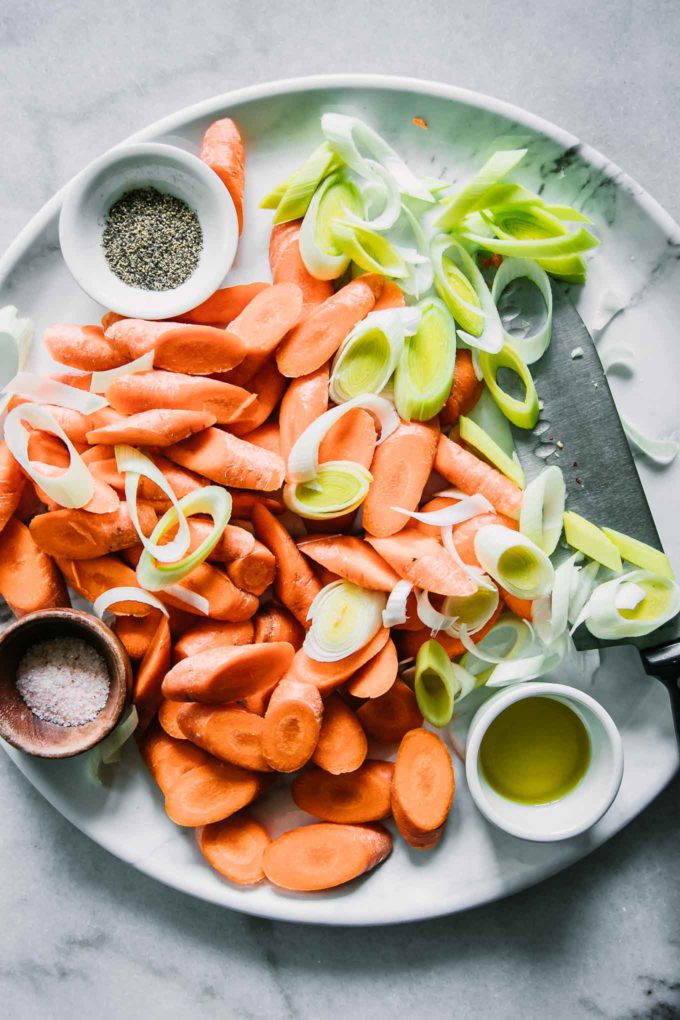 ---
Income Takeaway
Overall I'm happy with the income from November. It's the first time the website has generated over $2000 and it's exciting to see it hitting new milestones even though traffic has pretty much stalled over the last few months.
---
Let's talk about expenses…
What you can see from my expense breakdown is that running a food blog means spending money to keep the blog running. I consider these costs of doing business, and because I work a full-time job as well as run the blog I outsource some things like tech management and use tools to automate tasks like social media and emails to my mailing list.
Also, many of the expenses you see listed in this expense report are things that I pay annually, so I have divided out the monthly cost to give an idea of what it costs to run the blog each month. Before doing this for these income report posts, I was spending $200+ on the website each month.
Over the last few months I have slowly cut away some things I have more time to do now to reduce monthly expenses for redundant services or those I'm just not using at the moment.
Expenses Takeaway
The amount I spend monthly is probably pretty standard for most bloggers with a site my size. My goal is to keep expenses below $200 a month to maximize profits.
---
📈 November 2020 Traffic Report
November 2020 traffic: 45,683 pageviews
This is +5% from October 2020 last month and -24% from November 2019.
Top ten traffic sources for November 2020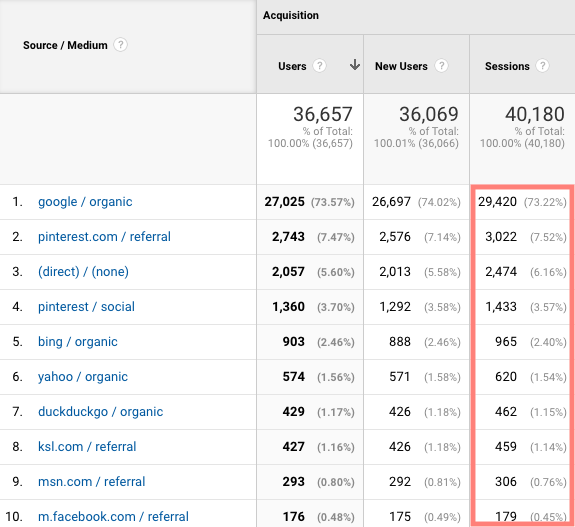 New content on Fork in the Road in November 2020
New recipe posts: 1 new recipe + 1 updated older recipe
New green guides: 0 updated green eating guides
New resources posts: 1 new food blogger resources + 1 updated future dietitian resource
New videos: 0 new recipe videos
Traffic takeaway
Traffic was up about 5% over October, but the site didn't experience a huge Thanksgiving traffic influx like I had hoped.
I mentioned this in last month's report, but I am very certain that I was negatively effected by at least one Google algorithm update in the last year. Overall traffic is down about 20%, and my older posts in particular that used to bring in more search traffic are all down at least 30% (some even 70%).
I put out some feelings through email at the end of November and had a quick consultation with an SEO agency that confirmed my suspicion: I lost significant keywords in November 2019, January 2020, and in the spring of 2020.
I'm still weighing my options for a full SEO audit, but I did recently have a site speed and technical audit so I'm wondering if this is more of a content issue than a technical issue.
I am planning a complete overhaul of all of Fork in the Road's content in the next year — all 200+ posts. Because I started this blog years ago as a hobby and it grew into a side hustle, there is a lot of older content that is not written well and could use some serious attention to be considered helpful for readers.
I'm going to start chipping away at this and keep deciding whether to bite to bullet and have a full SEO audit to catch any other issues that I may not be aware of. Stay tuned!
---
💌 Email List Growth
710 subscribers (+51 new subscribers in November 2020)

I send out a few emaisl this month and had some bounces and unsubscribes, so my total subscribers is actually only a bit higher than October.
Many bloggers get caught up on the number of unsubscribers when sending emails, but I secretly love them because it means the people who stay subscribed and open my emails are the people I really want on my list.
I haven't been email my list regularly but I do have a giveaway planned for early December so I will need to brush off the cobwebs on my keyboard and send an email to Fork in the Road's subscribers. I hope they even remember why they subscribed!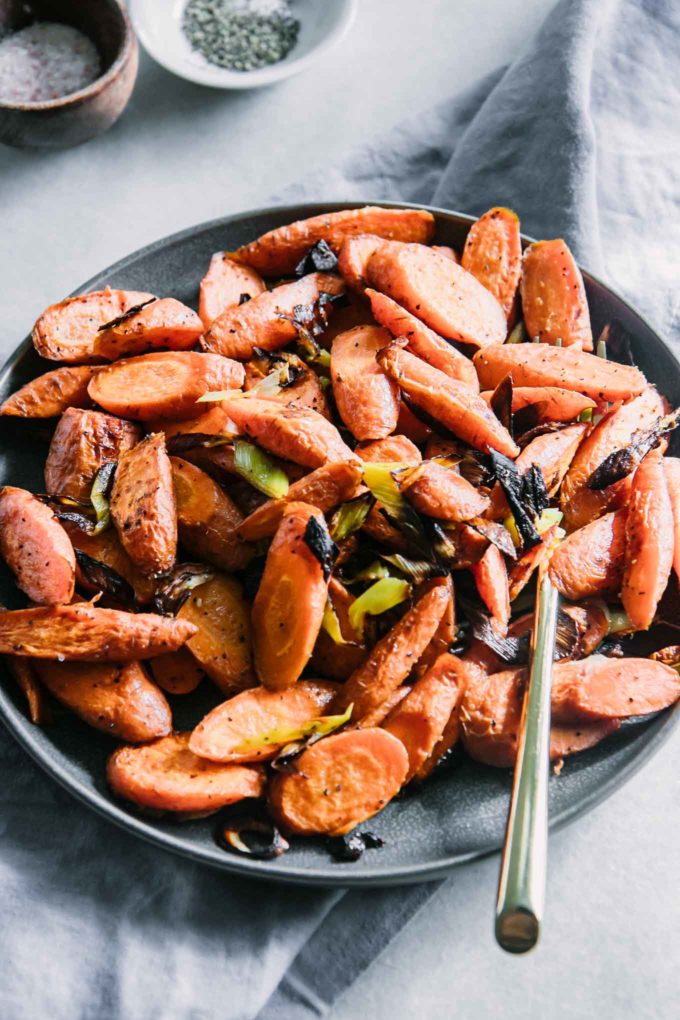 ---
💸 November 2020 RPM: $29.83
What is RPM? RPM is Revenue per Mille, or the amount of revenue per 1,000 pageviews. The formula for RPM is:
RPM = (estimated earnings / number of pageviews) * 1000.
($2024.79 / 45,683) * 1000 = $44.32
In November 2020 the blog earned $2,024.79 and had 45,683 pageviews, which means the RPM was $44.32. This means that for every 1000 pageviews the blog received, it generated $44.32, +18% over the previous month.
---
📌 November 2020 Summary + Goals
Though traffic is down from last year, November's insane RPMs saved the day and I'm considering it a very successful month.
It was very nice waking up each day and checking to see that the site made over $100 the previous day…while I did nothing blog related. That's the power of "passive" income — though don't let anyone tell you it's passive, because I have put hundreds of hours into this site to get it to where it is.
I receive a few emails from beginning blogger's each month asking me how to begin making money on their food blogs. I am far from an expert because though this website has been running for 3+ years, it's still in its infancy stage based on its size.
However, one thing I can say is this: you have to love it. You have to love it all, even the things you don't enjoy doing. The recipe testing, the writing, the editing, the photography, the design, the social media platforms, the video production, the frustrating backend work… there is so much to learn and do, and your task list will never end.
There is no end destination, it's just a long to do list of tasks for months (years!) and one day you wake up and realize "Wow, I paid my mortgage this month with my blog's income."
So ask yourself this: Do you love it? I know I do. That's why I keep going.
---
Looking forward to December 2020
I'm not setting any specific goals for December 2020, I'm still toying with a potentially big commitment in 2020 and I want to use the month to really think this through (more to come, if it pans out).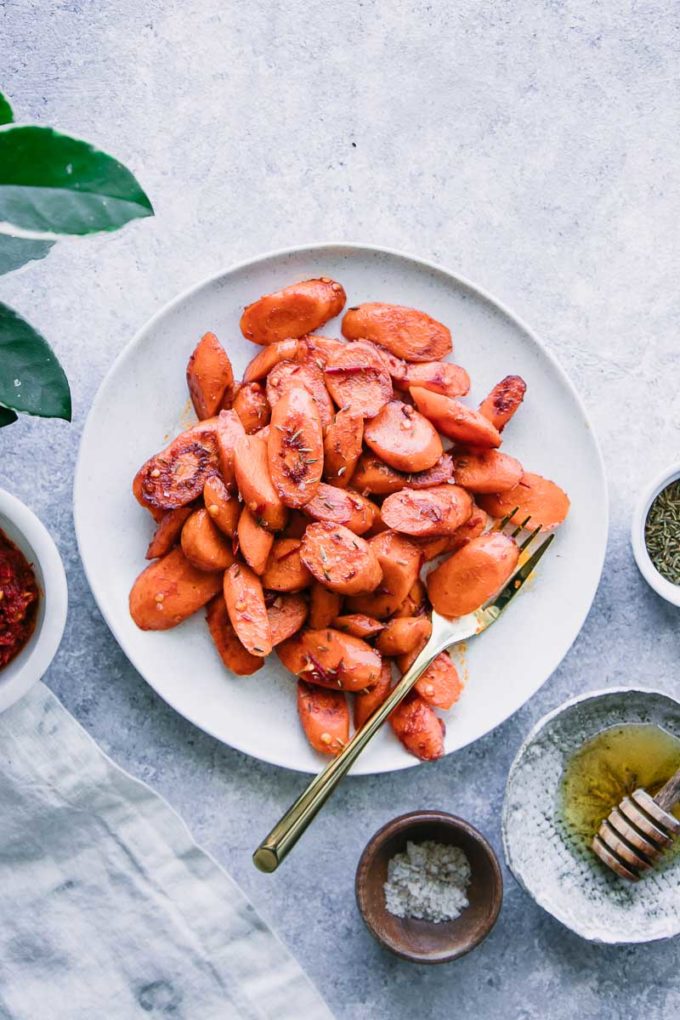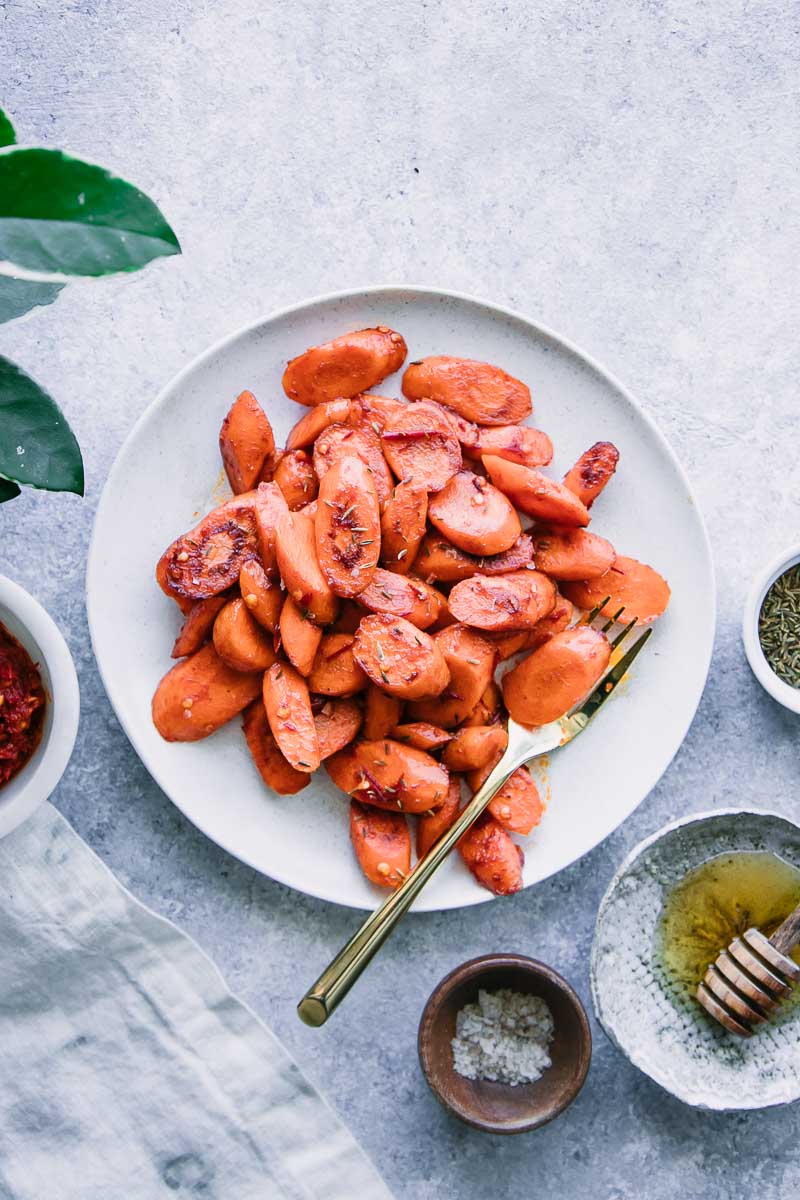 ---
Thanks for sticking it out and reading Fork in the Road's November 2020 journey!
Make sure to check out the Food Blogging Resources page for past income reports and blogging tips, and sign up below to receive emails when new reports and blogging resources are live.
Do you have a food blogging question you want answered in a future report? Want to commiserate on your own blog traffic or income? Leave a comment below or contact me!