April 2021 Food Blog Side Hustle Income Report: $2,367.06
How my part-time food blog side hustle made $2,367.06 in April! I share my strategies for taking your blog side hustle from hobby to business one post, and one month, at a time.
Welcome to the April 2021 Fork in the Road income report! If this is your first time reading one of our monthly traffic and income reports, my name is Kristina and I am a registered dietitian and the face behind this plant-based recipe and sustainable kitchen blog. Find out more about us and the content we share at Fork in the Road here.
If you're new to my income reports, make sure to check out my last update — March 2021 food blog income report — to get caught up.
Ready to learn how Fork in the Road grew in February? Read on for my income and traffic report, my analysis of what worked (and what didn't) and the goals I'm working toward in 2021.
---
If this is not your first time reading a Fork in the Road income report, you can skip this section and head right to the income and traffic report below.
You might be wondering why I am sharing how much money I make from my food blog with the world. Why would I want to put myself out there and share the nitty gritty details of the money this blog is bringing in?
The main reason for sharing this information is to inspire you to start taking your own blog seriously. I found other food blog income reports very inspirational in my own food blogging journey, and reading about other bloggers' successes (and failures) has been invaluable over when I was low on motivation and needed a push to keep going.
I especially want to share because so many blog income reports are from established bloggers who are raking in tens of thousands of dollars, and I want to show what realistic growth (and the inevitable plateaus) look like when you're also working a full time job. No one starts out bringing in the big bucks, it happens with time and consistency (the latter of which I sometimes lack!).
The other reason for sharing is a bit more selfish: while I've done well creating new content and mastering food photography, I haven't been great at tracking my own progress and setting attainable monetary and business growth goals.
I have a ton of ideas for the blog, but sometimes not a lot of follow-through due to time restraints and not knowing where to start on everything I want to accomplish. Sharing my monthly food blog side hustle reports with you is a way for me to stay accountable.
In these reports I share a month-by-month analysis of what I'm working on, how the blog has grown, what's working and what isn't, and my goals for the future. I share this to stay accountable and so that you can learn and be inspired to keep going with your food blog journey as well.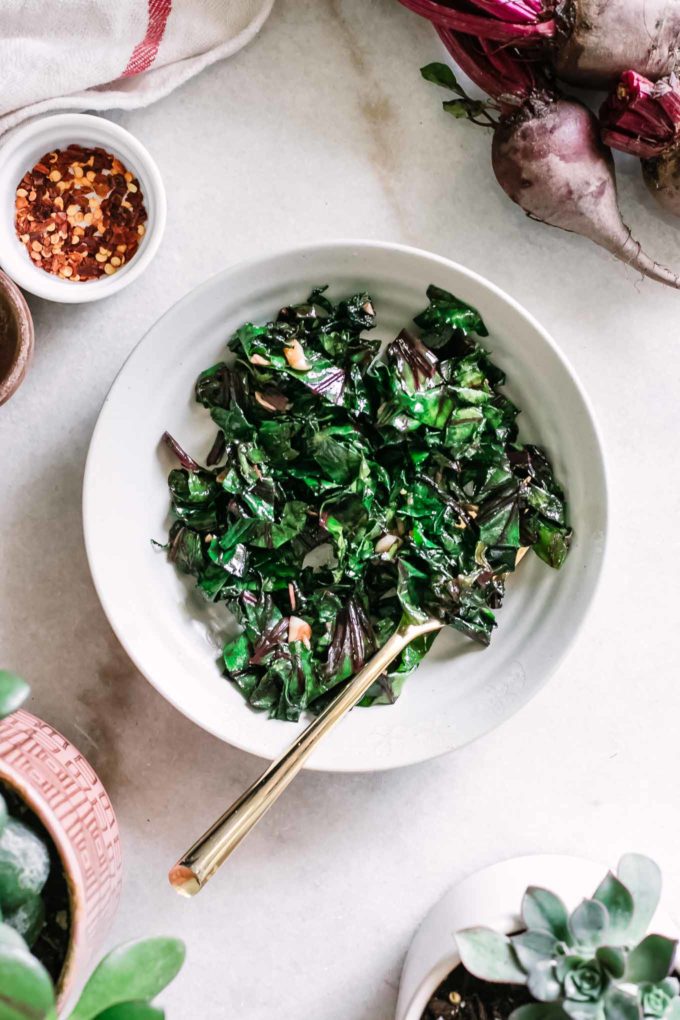 ---
💰 April 2021 Income Report
| Month | #Posts | #Views | $Ads | $Affiliate | $Other | $Total |
| --- | --- | --- | --- | --- | --- | --- |
| Aug-20 | 3 | 49,495 | $917.18 | $46.20 | $300 | $1,263.38 |
| Sep-20 | 5 | 42,190 | $959.19 | $49.46 | $250 | $1,258.65 |
| Oct-20 | 6 | 43,508 | $1,340.78 | $49.46 | $250 | $1,640.24 |
| Nov-20 | 4 | 45,683 | $2,024.79 | $79.85 | $150 | $2,254.64 |
| Dec-20 | 4 | 53,027 | $2,605.78 | $98.94 | $250 | $2,954.72 |
| Jan-21 | 19 | 61,107 | $1,737.18 | $315.99 | $0* | $2,078.17 |
| Feb-21 | 4 | 54,754 | $1,694.57 | $89.03 | $0* | $1,783.60 |
| Mar-21 | 1 | 70,851 | $2,308.82 | $23.97 | $0* | $2,332.79 |
| Apr-21 | 8 | 70,013 | $2,293.14 | $73.92 | $0* | $2,367.06 |
TOTAL INCOME: $2,367.06
Display Ads: $2,293.14 (Mediavine)
Affiliate Marketing: $73.92
TOTAL EXPENSES: $988.14
Website Upkeep Total: $72

Website hosting: $11 (Cloudways)
Website tech/development: $47 (iMarkCreative)
Tasty Links: $4* (automatic linking plugin)

Photography + Video Total: $42.94

Adobe Creative Cloud: $29.99
Canva: $12.95

SEO + Keyword Research Tools Total: $37

SEMrush: $25 (shared account with other bloggers)
Keysearch: $12

Email service provider: $79* (Kartra)
Content + social media management: $14.95
Learning (courses, ebooks, memberships, etc.): $342.25

HashtagJeff SEO membership: $8.25*
Eat Blog Talk Q1 Mastermind: $34*
Creative Course Collective: $300*

Virtual Assistants: $400.00
+Expenses with a plus sign are new for the month and explained in the expense review below.
*Expenses listed with an asterisk are paid annually to take advantage of annual discounts, but I include the monthly amount here to show how much the blog costs to run each month.
**Expenses crossed out are those that I paid for last month but decided not to pay for going forward. I leave these here for the first month I don't pay for them to show how expenses change month-to-month.
NET PROFIT: $1,378.92
---
Income + Expense Review
Let's talk about expenses…
Let's dive a bit deeper into the way Fork in the Road created income in April 2021.
Display Ads
Display ads continued out great in April, even though most of the month had a lull in traffic growth (see traffic section for details).
My RPMs are still very high in the upper $30 range, which I can't complain about. In fact, at the end of the month I saw a few $45+ days because it was the last few days of the first quarter, so companies tend to spend their quarterly budget.
If you're curious about typical ad spend all year, Mediavine released an interesting CPM chart for 2021 with expected high and low days throughout the year (I'm interested to see how low July and August will be). I also find Ezoic's ad revenue index monitor an interesting resource because you can see growth going back to 2017.

Affiliate Marketing
Affiliate marketing is when a blogger promotes another brand's product or service and receives a small commission if the reader purchases after clicking through an affiliate link. In December 2020 and January 2021 FITR made over $300 in affiliate income from various affiliate programs.
Affiliate marketing was up a bit this month, but still haven't put any dedicated effort into creating affiliate content. This is on my list for my new virtual assistant to tackle once she's onboarded.
Sponsored Posts
I'm currently not pursuing sponsored post work. If I was approached by a company that aligned with the site, I would definitely work with them, but right now I'm not using my limited time to pitch sponsored work to brands.
---
Income Takeaway
Overall I'm happy with April's income. Traffic stayed steady and ad RPMs didn't take a nosedive (yet) for spring. I think of income in the spring and summer months as a low baseline for the year, and then the fall and winter income as "extra". So I'd like to build the baseline higher year after year.
---
Expenses Takeaway
April's expenses stayed steady in all areas but one: I added two virtual assistants to the team, and I have a third who will start in June! I will discuss more in the summary section below, but to sum it up I am very happy I took the leap and am viewing this as an investment in the site and not necessarily an "expense." More soon!
---
📈 April 2021 Traffic Report
April 2021 traffic: 70,013 pageviews
This is -1% from March 2021 last month and +54% from April 2020 last year!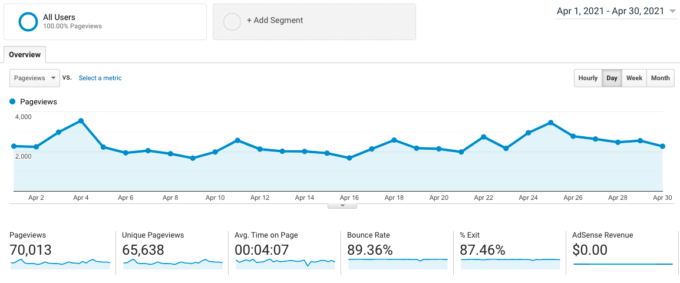 Top ten traffic sources for April 2021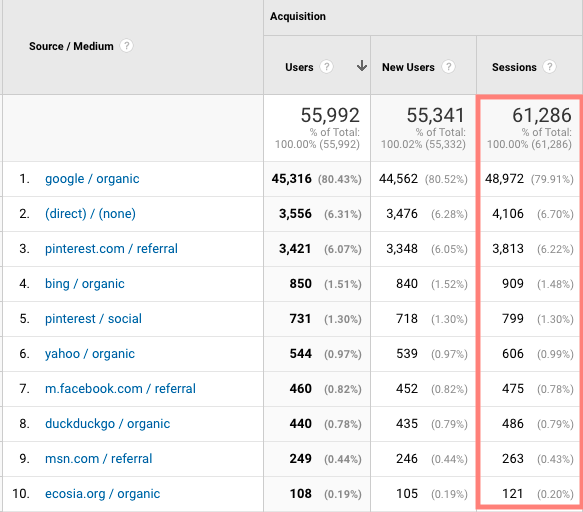 New content in April 2021
New recipe posts: 6 new posts
New green guides: 0
New resources posts: 0
New videos: 0
Traffic takeaway
I mentioned in last month's report that there was a surge in traffic in March that ended around the beginning of April. Then for most of the month traffic was back to February levels, without the very high peaks I usually experience on the weekends.
Then at the end of April there was another big surge in traffic, and my baseline went up about 25% again, and stayed high ever since. I think Google is playing around with how they display search snippets, because I lost and then regained a lot of snippet positions, according to SEMrush (an SEO tool I use to track my post ranking positions).
I wish I had the answers to why things have been up and down, but I am not an expert in the inner workings of Google (who is?). But I will say that my low competition, long tail keyword strategy has been working and I'm just putting my head down and putting out the best content I can. That's all you can do when things are in flux!
---
💌 Email List Growth
~1000 subscribers (+140 new subscribers in April 2021)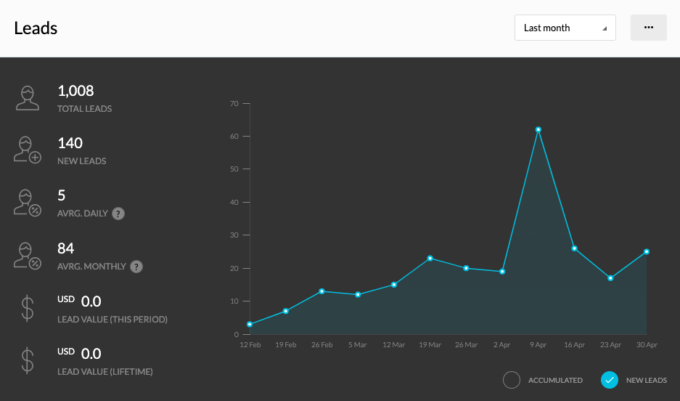 I gained about 140 new subscribers in April, which put me right at about 1000 subscribers.
That's a nice, exciting number but I also have a pretty cold list because I haven't reached out my people regularly in months. Creating a regular newsletter is another task I'll have my VAs attack in the next few months.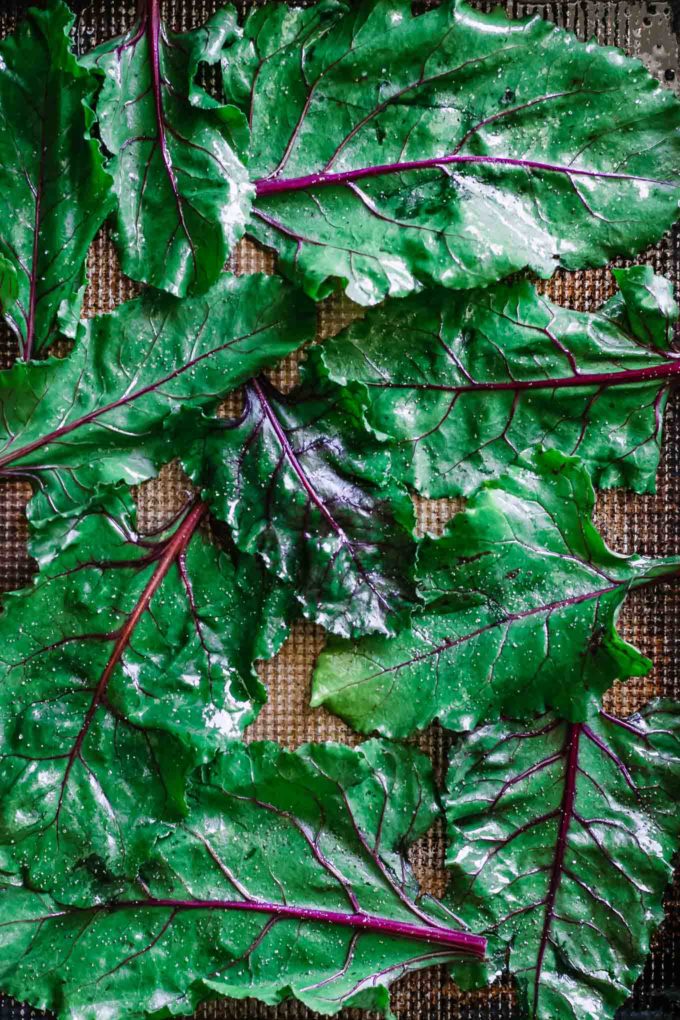 ---
💸 April 2021 RPM: $33.80
What is RPM? RPM is Revenue per Mille, or the amount of revenue per 1,000 pageviews. The formula for RPM is:
RPM = (estimated earnings / number of pageviews) * 1000
($2,367.06/ 70,013) * 1000 = $33.80
In April 2021 the blog earned $2,367.06 and had 70,013 pageviews, which means the RPM was $33.80. This means that for every 1000 pageviews the blog received, it generated $33.80 (note that this number is actually lower than my ad company RPM totals because my ad company takes a percentage of my earnings).
---
📌 April 2021 Summary + Goals
Finally something exciting to share in this summary and goals section: I'm building a team!
To give some background and context, I've been having regular check-ins with a fellow blogging friend (shoutout to the AMAZING Valerie at Thyme and Joy) for about 6 months now, but we were really only touching base once a month to talk shop and share insights.
Then we started talking weekly, and then daily, and before I knew it we were checking in on each other every morning and evening to keep one another on track for the tasks and goals we set out to complete that day.
This daily accountable has been HUGE.
I cannot overstate how incredibly helpful having someone to talk to about all things blogging has been, especially someone who has very similar goals (and an eerily similar life!) to my own.
So helpful, in fact, that in April I:
onboarded one administrative virtual assistant
hired and onboarded a recipe writer to help with drafting some posts
hired another virtual assistant who starts in June that will spend about 40 hours on the blog
published two posts a week consistently (when was the last time I did that?)
created a library of training videos and systematized my content workflow
Having this accountability has been a serious game changer, and has really helped me to get my act together and start treating this blog as a true business, and not just a hobby that happens to make some side income.
Moving forward I will be investing most of the profits back into the business in the form of content and VA hours, but I know this will mean faster growth than what I'm able to do on my own.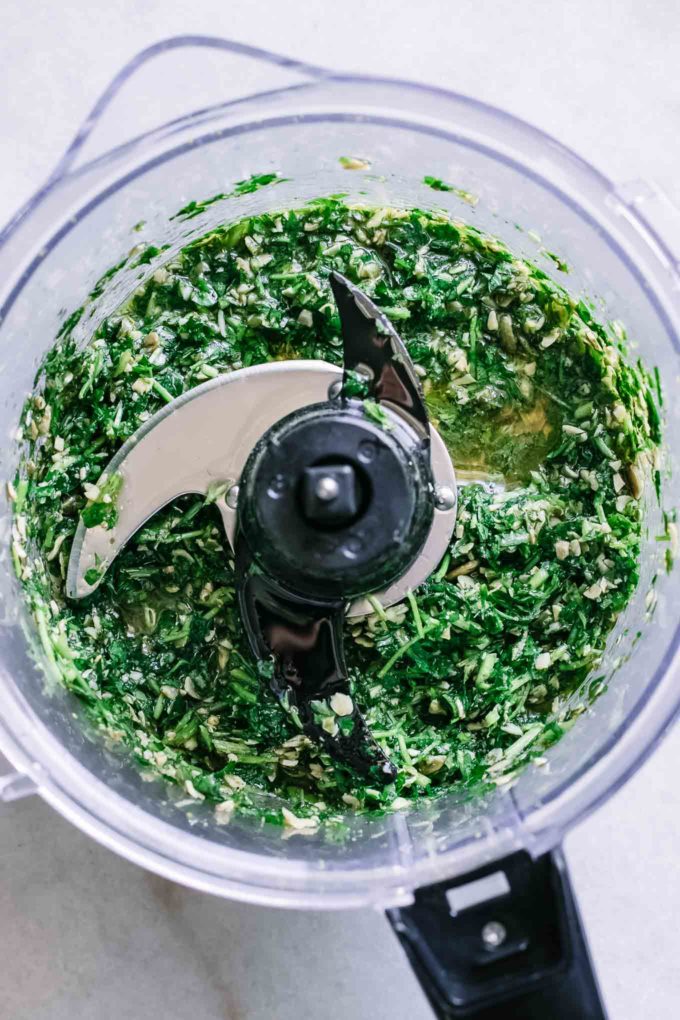 ---
Goals for next month
Now that I have goals and a system in place (and help from people who can help make them happen!), I'm actually setting goals again because I know I can achieve them.
May's blogging goals are:
Post 3 times a week, ideally Monday, Wednesday, and Friday
Update at least 5 older posts
Finally finish the e-book I've had on my list for…3 months
If you'd like to follow along on my journey, sign up below for email updates!
---
Thanks for sticking it out and reading Fork in the Road's journey!
Make sure to check out the Food Blogging Resources page for past income reports and blogging tips, and sign up below to receive emails when new reports and blogging resources are live.
Do you have a food blogging question you want answered in a future report? Want to commiserate on your own blog traffic or income? Leave a comment below or contact me!