Roasted Broccoli and Acorn Squash
Roasted Broccoli and Acorn Squash, a delicious fall and winter side dish, or a topping for salads and bowls. Just 5 ingredients and 40 minutes!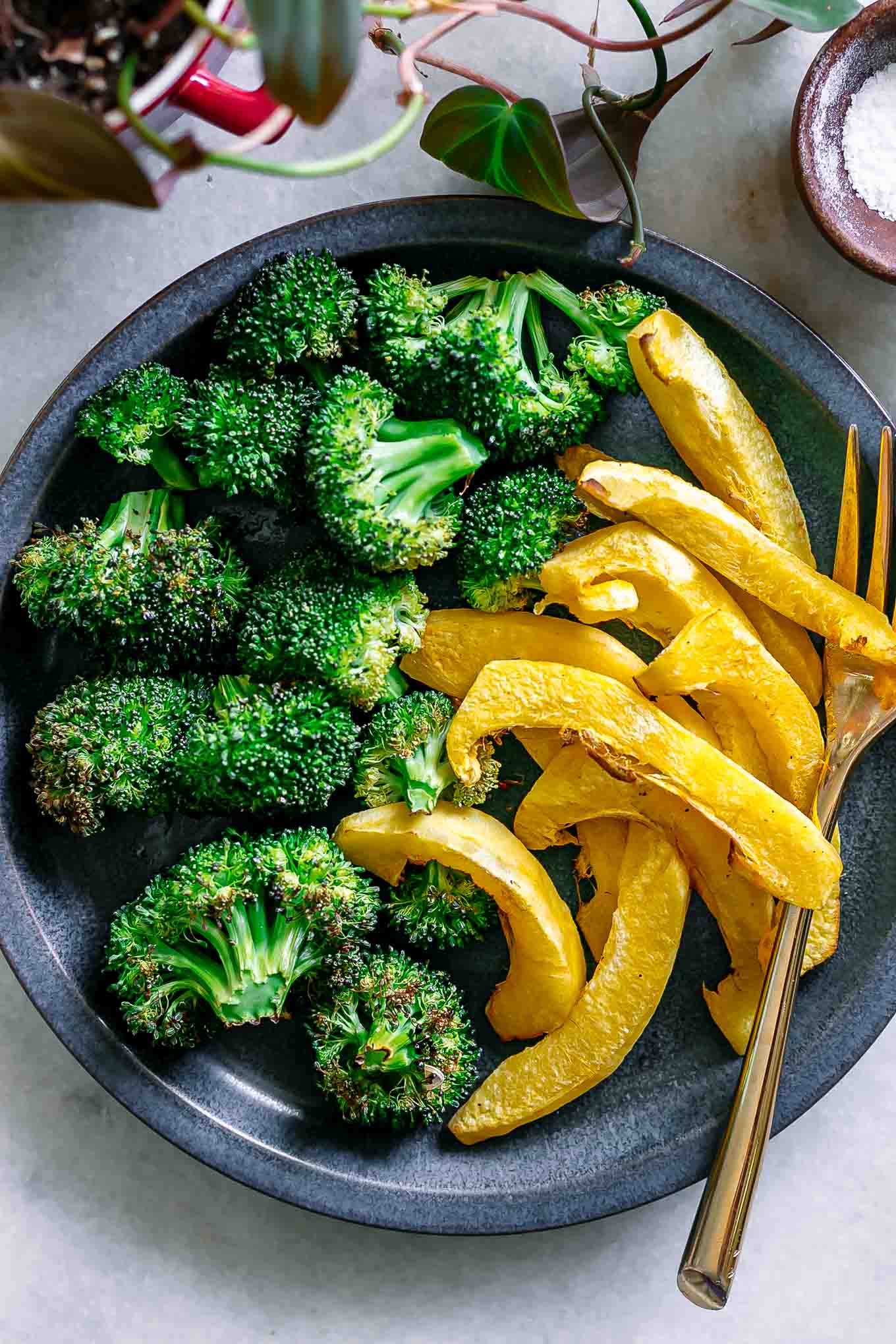 Love broccoli? Love acorn squash? Roast them together! This recipe is easy and perfect for meal prep. Enjoy this side dish on its own, or use it to top salads and bowls!
👉 Ready to make roasted acorn squash and broccoli together? Let's do it!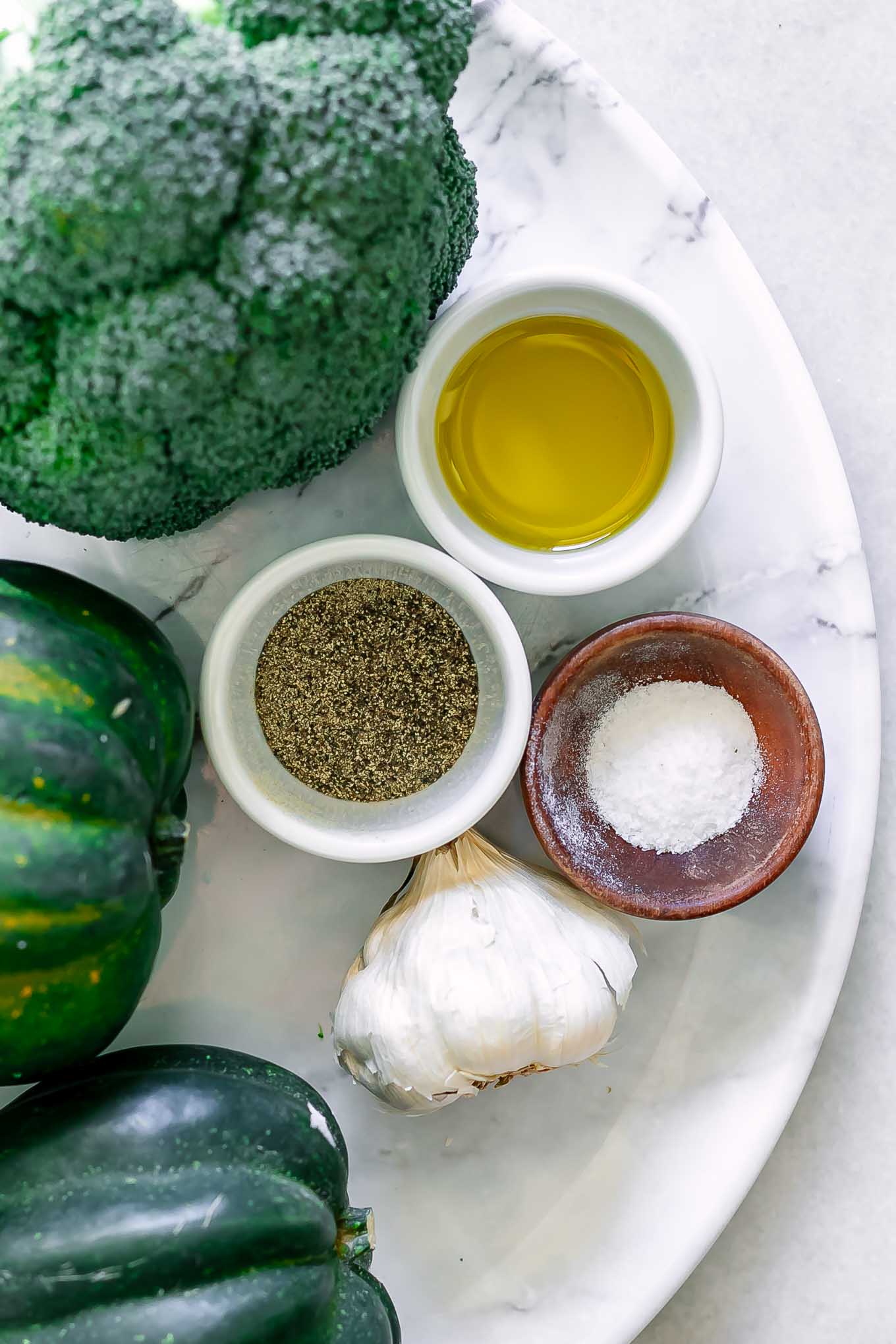 ---
🥦 How to make (step-by-step pics)
1️⃣ Step One: Prep oven and ingredients
Preheat your oven to 400 degrees F (200 C), then prep your ingredients.
To prep broccoli: Give the broccoli a quick wash, then remove broccoli florets from the stalk. As an optional step, cut florets into smaller pieces.
To prep acorn squash: Slice squash in half, and remove the flesh and seeds. Cut into slices, each about 1.5″ (4 cm), or into smaller pieces. You can leave the skin on, or you can peel the other layer off with a vegetable peeler or small knife.
👉 Tip: Cutting squash can be tricky. To make it easier, zap your acorn squash in the microwave for 2-3 minutes before cutting. This will make it softer and easier to prepare. Of course, always use a sharp, good quality kitchen knife for safety.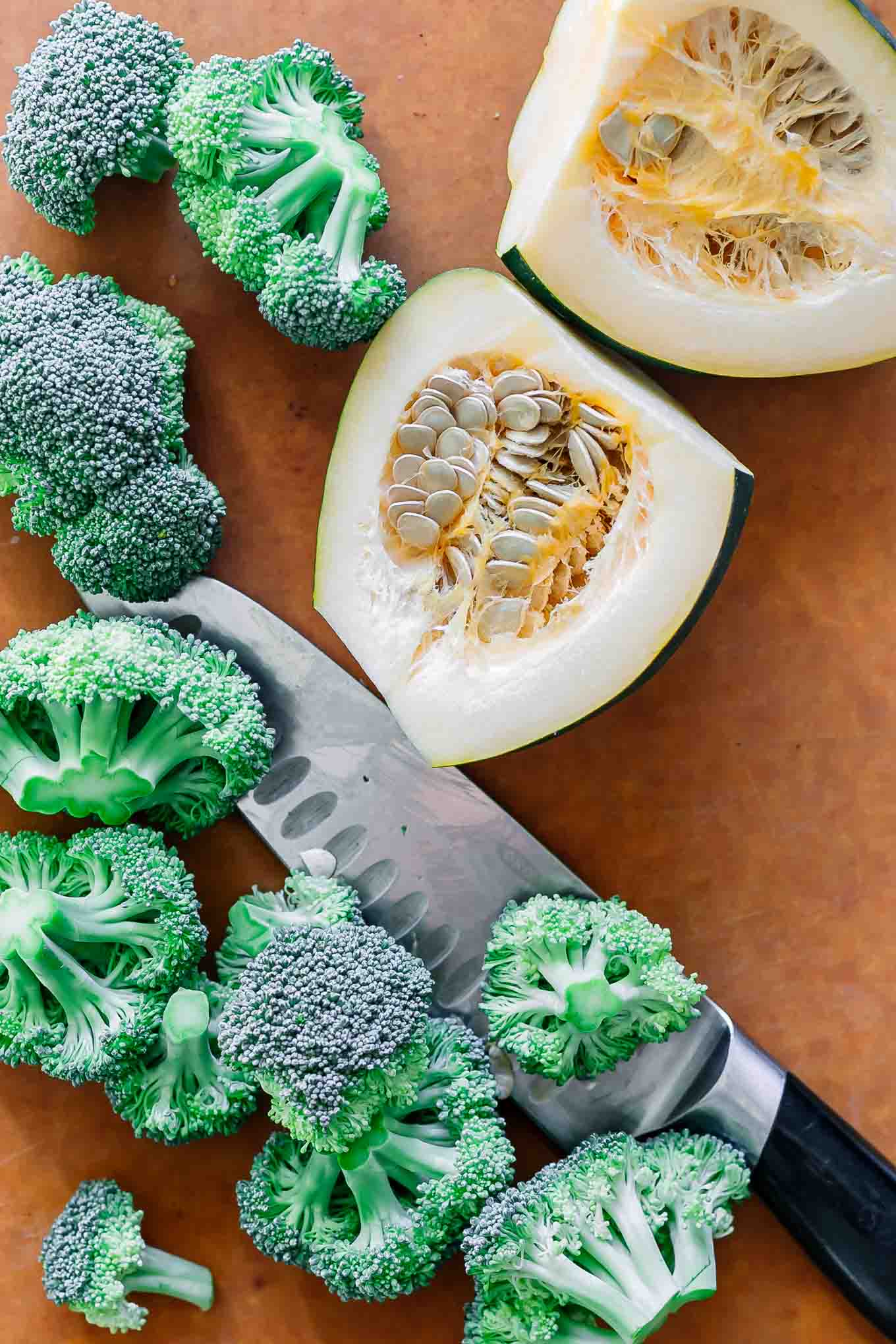 ---
2️⃣ Step Two: Season and add to baking sheet
Next, place the cut broccoli and squash on a roasting or sheet pan.
Toss with olive oil until completely coated. Season with sliced garlic, and add salt and pepper to taste.
👉 Tip: Keep the ingredients separated on the sheet pan. Squash can a bit take longer to bake (about 10 additional minutes). If needed, you can easily scoop the roasted broccoli off the pan when it's ready and keep cooking the squash.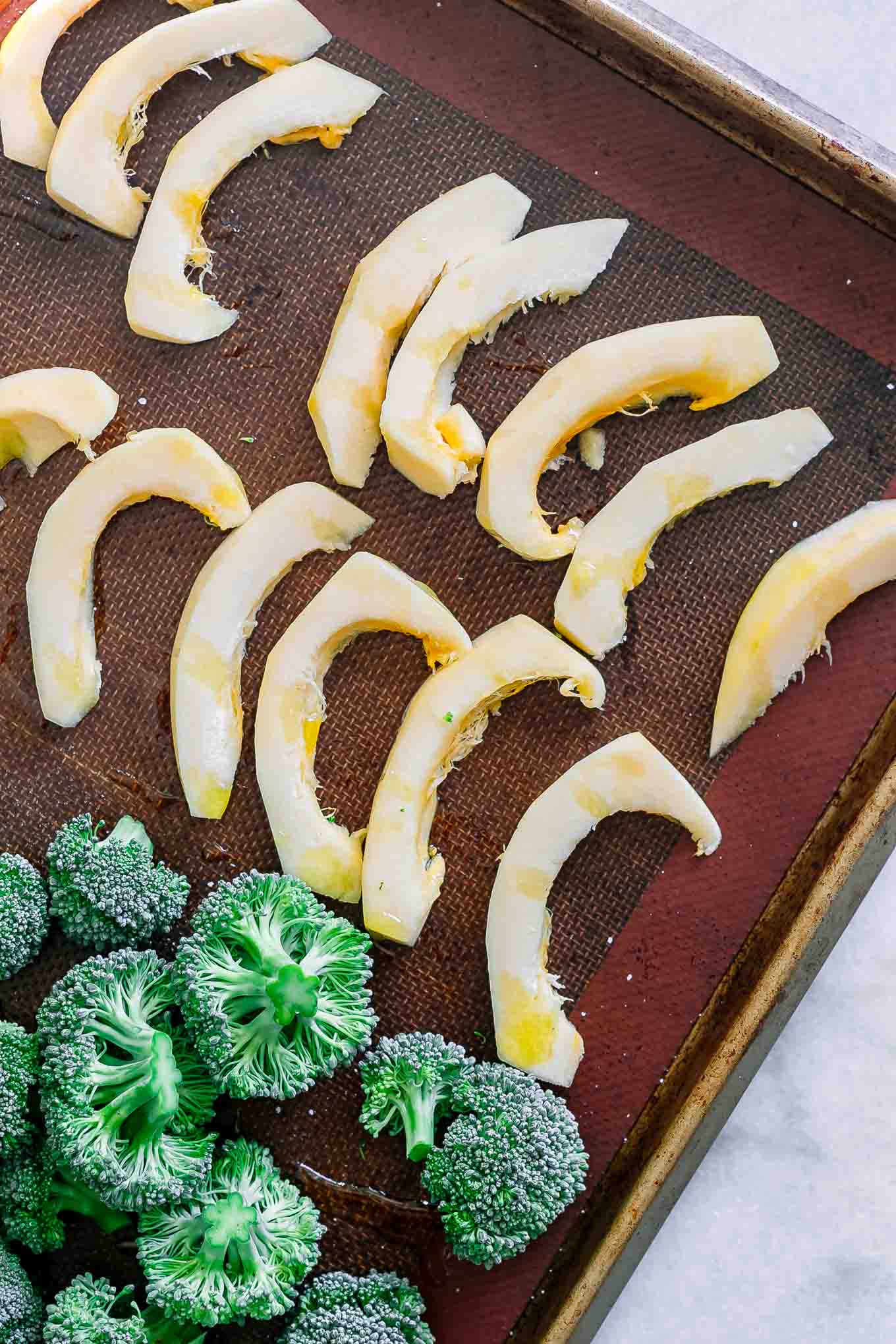 ---
3️⃣ Step Three: Roast
Roast the acorn squash and broccoli in the oven until browned. This will take about 30 minutes for the broccoli and 40 minutes for the squash. Stir about halfway through cooking. When the broccoli florets are done, remove them to a plate and continue to cook the acorn squash.
If using as a side dish, serve the broccoli and acorn squash immediately. You can also let cool and serve on top of salads or bowls.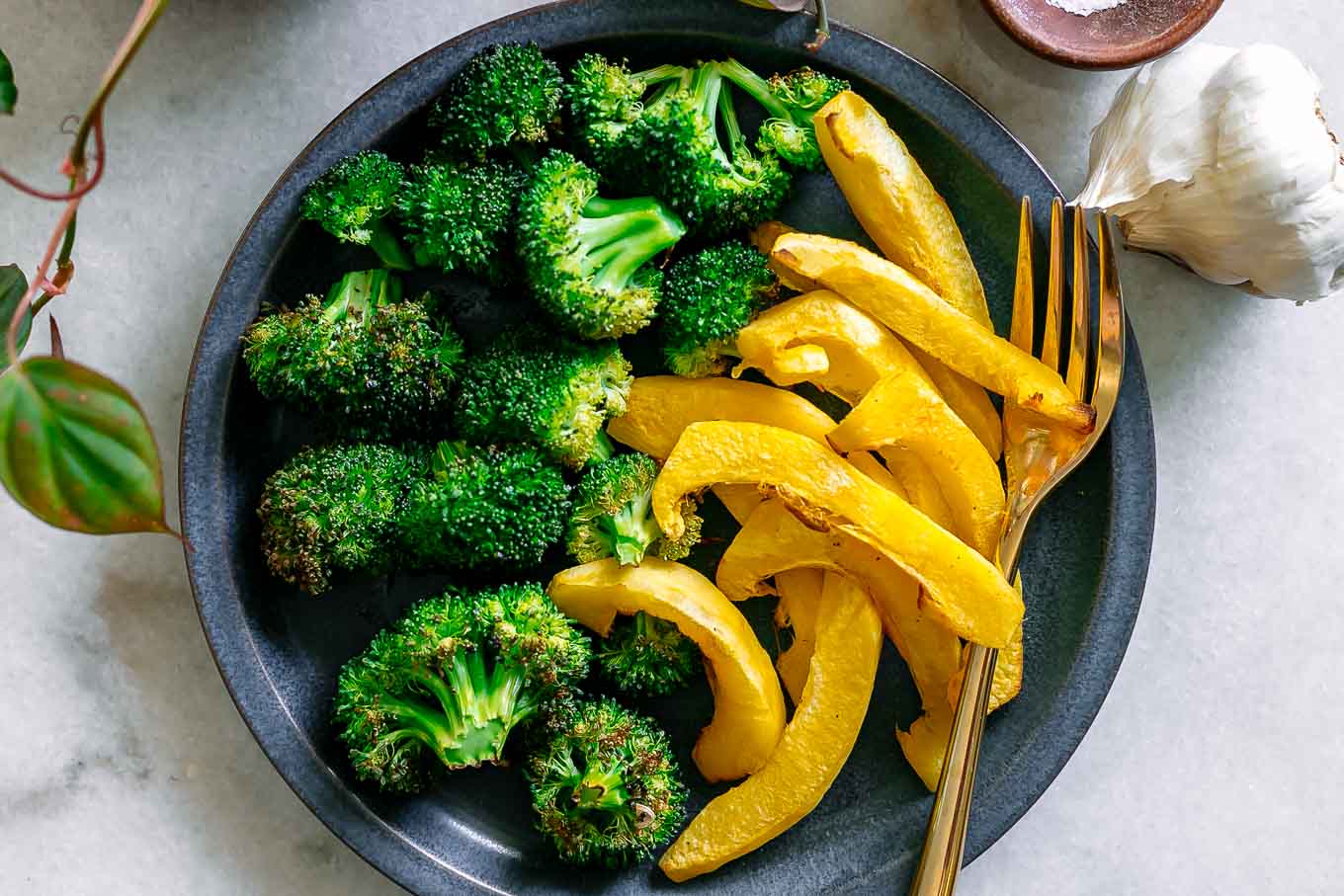 ---
💡 Seasoning ideas
We kept it simple with garlic, salt, and pepper in this recipe, but here are more seasoning ideas:
Top with brown sugar sauce: heat olive oil, butter, brown sugar, and maple syrup in a saucepan over medium-low heat until sugar is dissolved, about 5 minutes. Brush the squash and broccoli with the sauce before roasting
Add cheese: use Parmesan, or another hard white aged cheese, for extra flavor
Make it nutty: top the broccoli and acorn squash with sliced almonds, walnuts, or pecans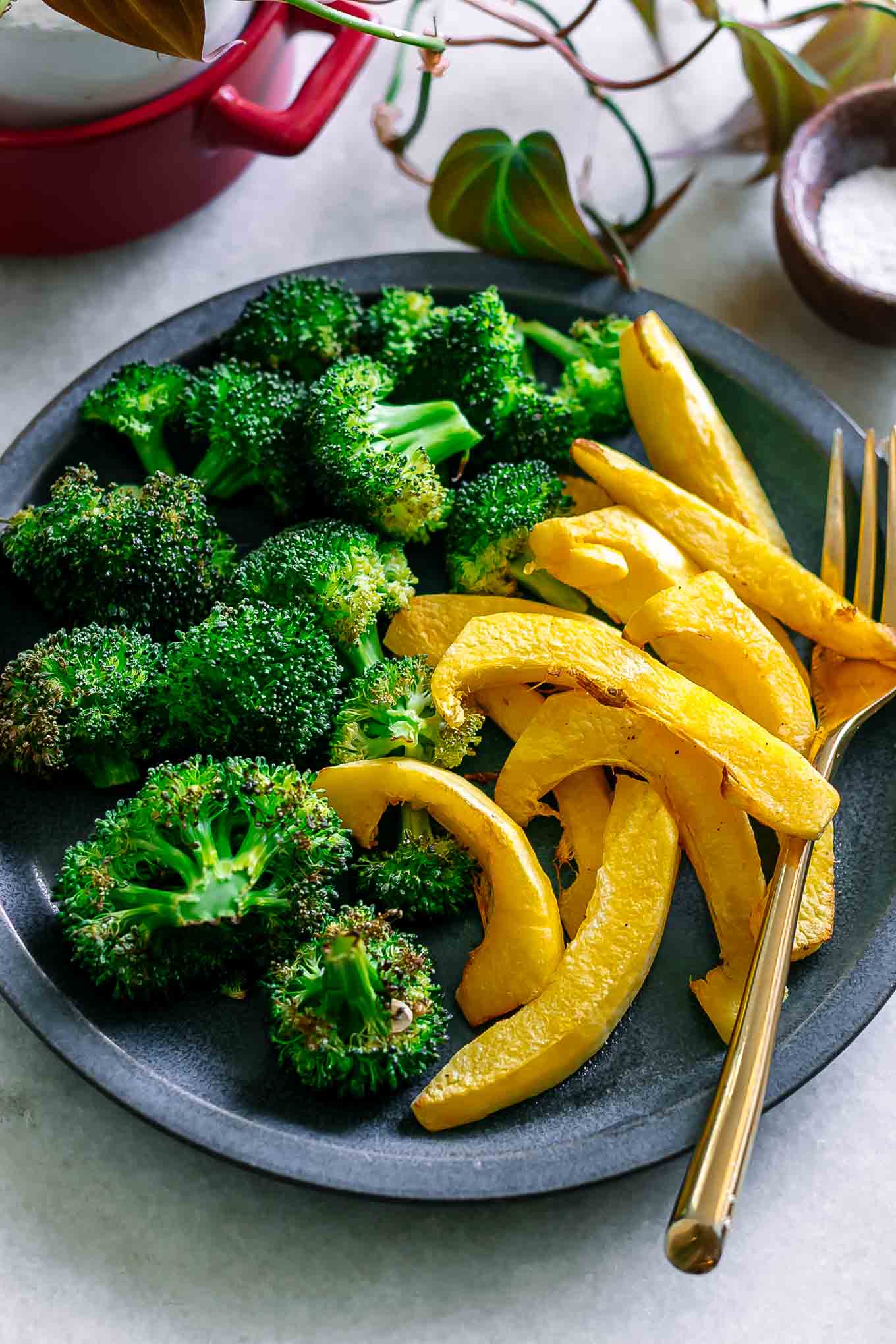 ---
👉 More roasted broccoli and acorn squash recipes
Can't get enough broccoli and acorn squash? Try Roasted Maple Brown Sugar Acorn Squash and Roasted Broccoli and Mushrooms.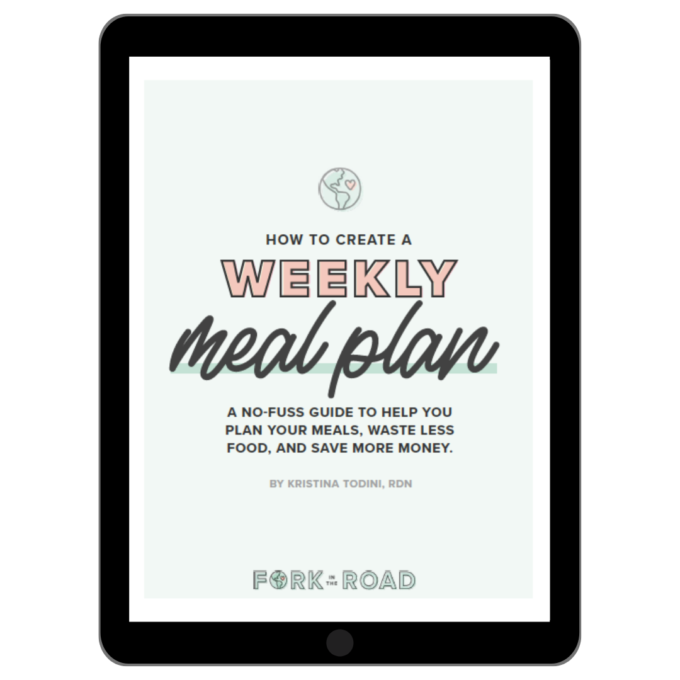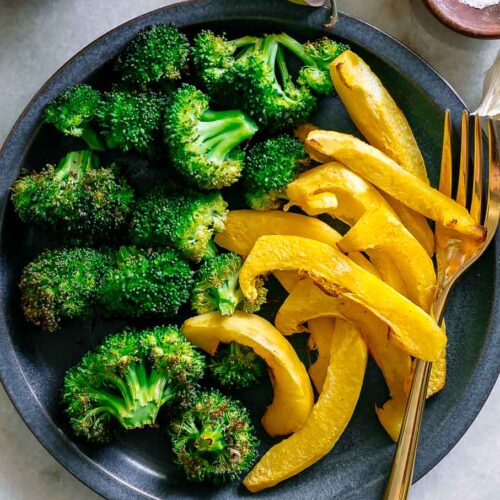 Roasted Broccoli and Acorn Squash
Roasted Broccoli and Acorn Squash, a delicious fall and winter side dish, or a topping for salads and bowls. Just 5 ingredients and 40 minutes!
Equipment
1 baking sheet

1 silicone baking mat

or parchment paper

1 knife
Ingredients
1

medium

acorn squash

2

heads

broccoli

2

cloves

garlic

thinly sliced

2

tablespoons

olive oil

1

pinch

salt and pepper
Instructions
Preheat oven: Preheat oven to 400 degrees (200 C).

Prepare ingredients: Cut acorn squash in half, then into slices or smaller pieces. Scoop out the seeds and save for another recipe. Clean inner flesh of squash. Cut the broccoli florets from the stalk, and slice into smaller pieces if desired.

1 medium acorn squash,

2 heads broccoli

Oven roast: Arrange the cut broccoli florets and acorn squash on a roasting pan. Drizzle with olive oil and toss until completely coated. Sprinkle with sliced garlic, salt, and pepper. Place sheet pan in the oven and roast for 20-30 minutes, stirring halfway through to brown on all sides.

2 cloves garlic,

2 tablespoons olive oil,

1 pinch salt and pepper

Serve: Remove pan from oven and arrange vegetables on a plate. Serve as a side dish, or let cool and use as a salad or bowl topping.
Notes
Prep Ahead: Wash and cut vegetables ahead of time to reduce your time on cooking day. You can make this recipe up to three days ahead if serving in salads or bowls. Leftovers and Storage: Store leftover acorn squash and broccoli in an airtight container in the fridge for up to 3-4 days. For best taste and texture, do not freeze and reheat. Nutrition notes: Nutrition information is estimated for ingredients in the recipe only, not the additional spice options given. The veggies in this recipe are a good source of fiber, vitamin A, vitamin C, and potassium.
Nutrition
Serving:
1
serving
Calories:
211
kcal
Carbohydrates:
32
g
Protein:
10
g
Fat:
8
g
Saturated Fat:
1
g
Polyunsaturated Fat:
1
g
Monounsaturated Fat:
5
g
Sodium:
109
mg
Potassium:
1341
mg
Fiber:
10
g
Sugar:
5
g
Vitamin A:
2289
IU
Vitamin C:
283
mg
Calcium:
181
mg
Iron:
3
mg