Notes from the Road March 2018. Spring has sprung and March was full of delicious food, weekend travel, and lots of upcoming projects for Fork in the Road.
Ciao, friends! Spring is here, does it feel like spring where you are? While one could argue the weather in California is perpetually spring, it has been especially spring-like over the last week.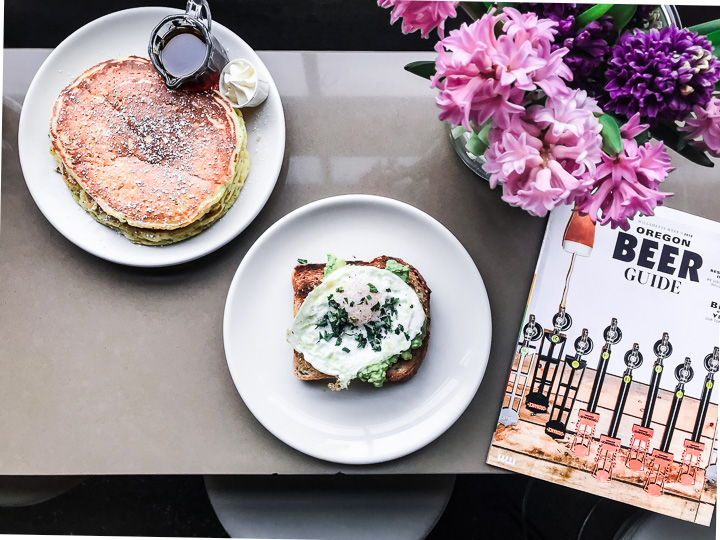 In fact, many San Franciscans were complaining it was too hot this week when the thermometers topped 80 degrees. All this while the rest of you were shoveling snow across the country. But Californians will always find a way to complain about the our near-perfect weather…it's not perfect enough!
Welcome to the March 2018 edition of our Notes from the Road series. These monthly blog and life posts are like a postcard from me to you. A glimpse at behind the scenes at Fork in the Road (FITR) and a way to connect one-on-one.
So pull up a seat, get yourself a coffee (I've been sipping on iced matcha lattes lately), and let's dig in to everything that happened in March 2018.
Notes from the Road: March 2018
What we're eating
Let's get down to the important stuff first–what we've been eating this month.
We are diehard meal planners but over the last couple of months we've been in a bit of a rut. I always like to experiment with new meals from my favorite cookbooks on the weekends, but during the week we got in the habit of reverting to our tried and true staples meals like this easy lentil bowl, mushroom and pea risotto with white truffle oil, and our newest favorite ginger soy tofu bowl.
So this month we've switched it up a bit and it's made our usually mundane and routine weeknight meals much more exciting (and that's the point, right?).
We perfected a nut-free chickpea basil pesto recipe, which uses chickpeas in place of pine nuts for those with nut allergies and is delicious on pizza, pasta, and vegetables.
I also hosted a friend for a day of testing Malaysian recipes and we landed on the delicious street food classic Char Kuey Teow. More on Malaysian food and culture coming soon!
And finally, we were reminisced about our trip to South Korea last spring and decided to test out some delicious Korean recipes at home. Look for more Korea travel tips and recipes coming to you in April!
March 2018: On the Road
Portland
We were able to add another pin to the map in March 2018 with a weekend trip to Portland, Oregon! We spent a few days exploring and eating our way through PDX and I can say with certainty that Portland will be become a regular easy weekend getaway for us. From donuts to beer, we ate our way across town and only explored a fraction of what Portland's food scene has to offer.
Healthyish Superpowered San Francisco Dinner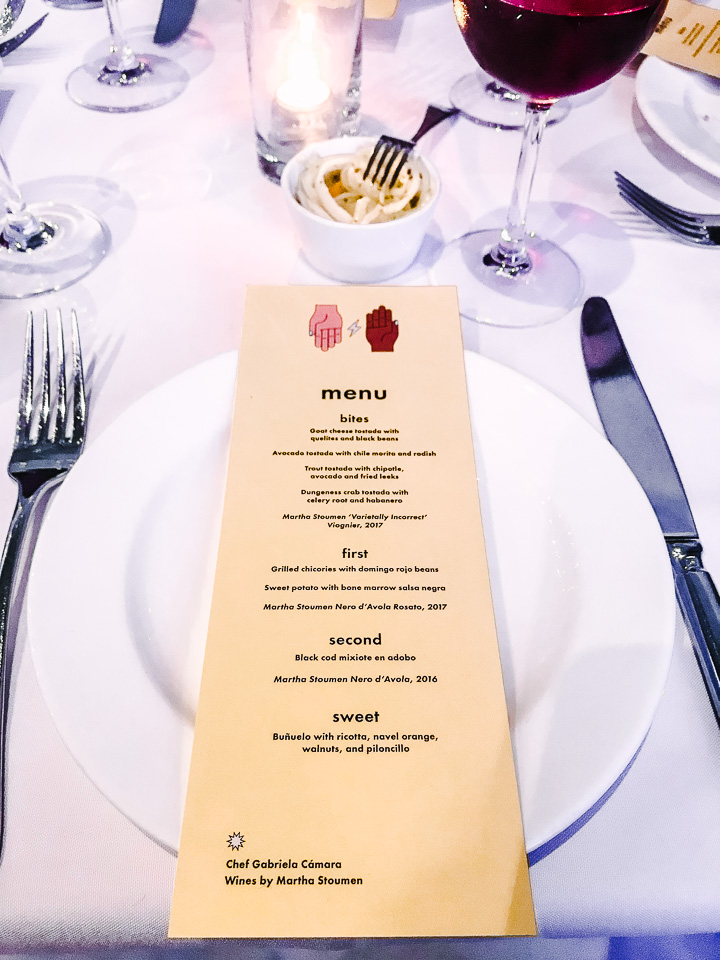 I had the pleasure of attending Bon Appetit magazine's Healthyish dinner this month honoring the work of La Cocina, a San Francisco-based food incubator fostering entrepreneurism in low-income communities with a focus on women and immigrants. The dinner was held at Cala Restaurant and I dined on delicious Mexican food while connecting with other women in the food industry in the Bay Area.
A great dinner for a great cause and I walked away with newfound friends and a renewed passion for the food and wellness space. I am very lucky to be working in this field and love the work Healthyish is doing to reinvent what wellness means (it's not all matcha lattes and yoga on rocks, though those things are nice from time to time, but for many people it's not a reality).
March 2018: Fork in the Road Features
Fork in the Road was featured around the interwebs this month at:
March 2018: Books I'm Reading & Links I'm Loving
Some of my favorites food, travel, and lifestyle links from March included:
Springing into April 2018
April is upon us and it's going to be an exciting month for FITR! We have a couple of short weekend trips planned, dinners with friends, food-focused events, and I'm hosting a food photography workshop for local Bay Area dietitians at the end of the month.
Here on FITR we have some travel tips and a recipe inspired by our trip to Colombia, some exciting Korean-inspired recipes and travel advice, and we're continuing our tour of the American South sponsored by Hotel Planner. It will be a whirlwind month, but we wouldn't have it any other way!
---
How about you, how was your March? Did you accomplish all you set out to do? Did you take time to connect with others and cook with the season's fresh produce? What are you excited for in April? Leave us a comment or connect with us on Instagram and let us know!