All About the Herb Guascas: Where Its From, How Its Grown, and How to Cook With It
Curious about the herb guascas? We break down what the South American herb guascas is, where it grows, where to buy it, and how to cook with it. Learn all about guascas here!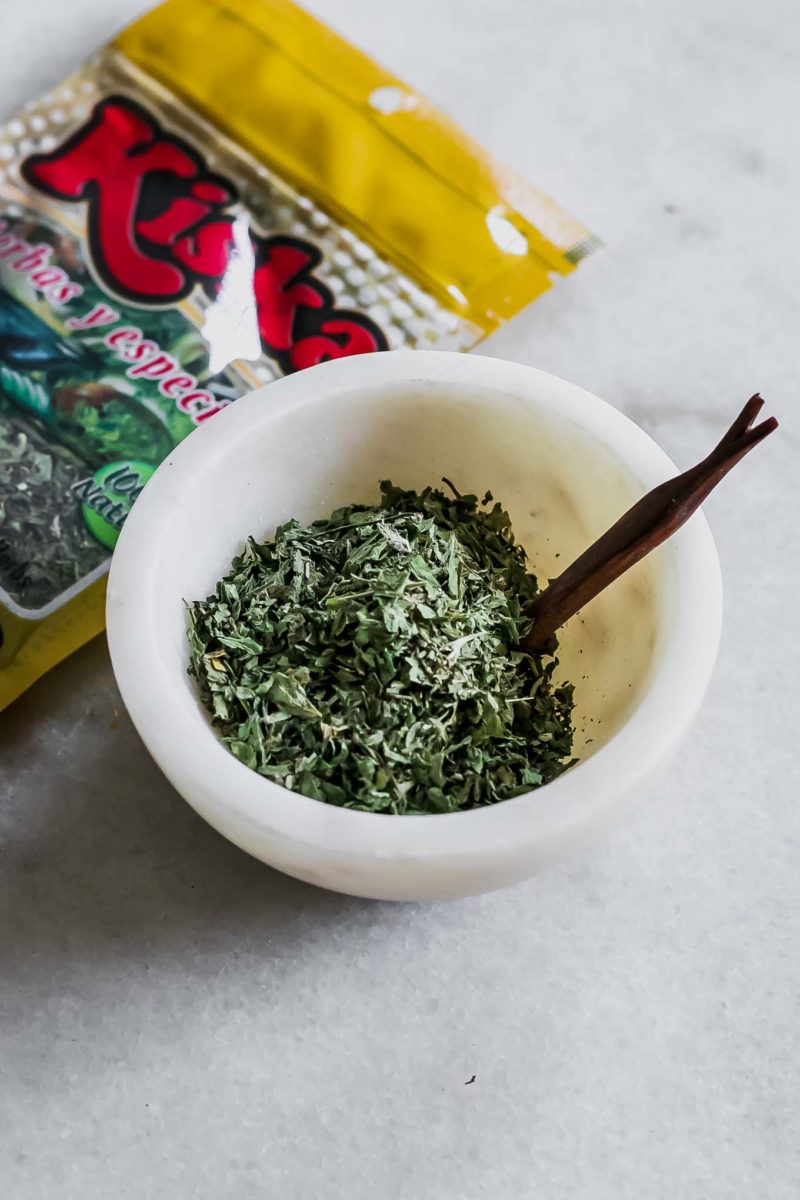 Have you ever tasted the savory Colombian dish Ajiaco and wondered where what the distinct herbal flavor is? If so, you're in luck because in this post we're breaking down everything we know (and love!) about the South American herb guascas.
The guascas herb (Galinsoga parviflora) is a plant that grows in the Andes Mountains of Colombia, and is commonly referred to as "gallant soldier" in English speaking countries. It's a common ingredient in Colombian cuisine – best known in the famous chicken and potato dish ajiaco – but can be found at local or specialty Latin American food stores in North America and Europe.
Ready to learn more about guascas? Let's do it!
---
🌿 What is guascas?
The guascas herb is an annual plant that belongs to the Asteraceae family (which includes daisies and sunflowers). It has a long history of use in traditional Andean medicine, but it is probably best known as a flavor component in Colombian cuisine.
Guascas is a popular ingredient in Colombian cooking, lending its savory and slightly minty flavor to soups, stews, meat dishes, and even beverages. The most famous use for guascas is in ajiaco, a chicken and potato soup with corn, capers, and cream that hails form the capital city of Bogota.
How guascas is grown
While guascas is a weed that can be invasive in some ares, it is also grown from seed. It is typically harvested in a "cut and come again" model, which is a growing practice in which a plant is continually cut at the base of its stem so that it will continue to grow leaves with each cutting.
It grows in tropical areas with high humidity and warm temperatures, usually between 1,500 to 3,000 meters above sea level. The guascas herb requires a rich soil that is well drained and partially shaded by trees or other vegetation.
Guascas flowers from the months of May through October and is an annual plant. It can continuously grow up until the first frost of the year. Do be careful planting Guascas in your garden because the seeds can spread quickly and other plants can be taken over.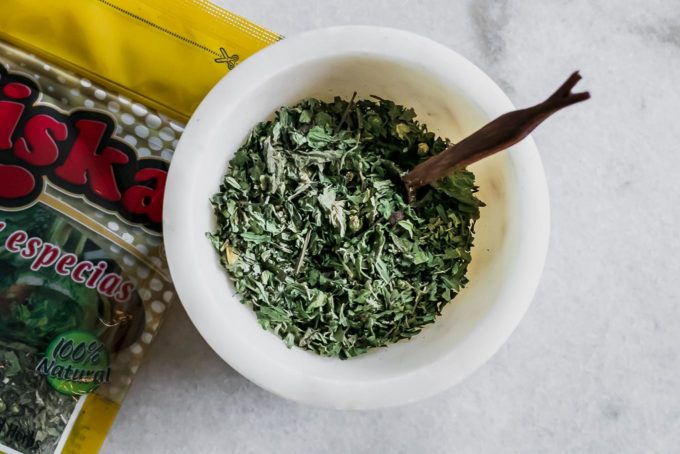 Guascas availability around the world
The guascas herb can be found throughout South America, including Colombia, Peru, Ecuador, and Bolivia. It is also grown in other tropical areas of the world, including Africa, North America, and Europe (where is it commonly known as "gallant soldier").
It is typically sold fresh, but can also be found in a dehydrated form. If you're looking to cook with guascas, it's best to buy it from a Latin American specialty food store, where you'll likely find the widest variety.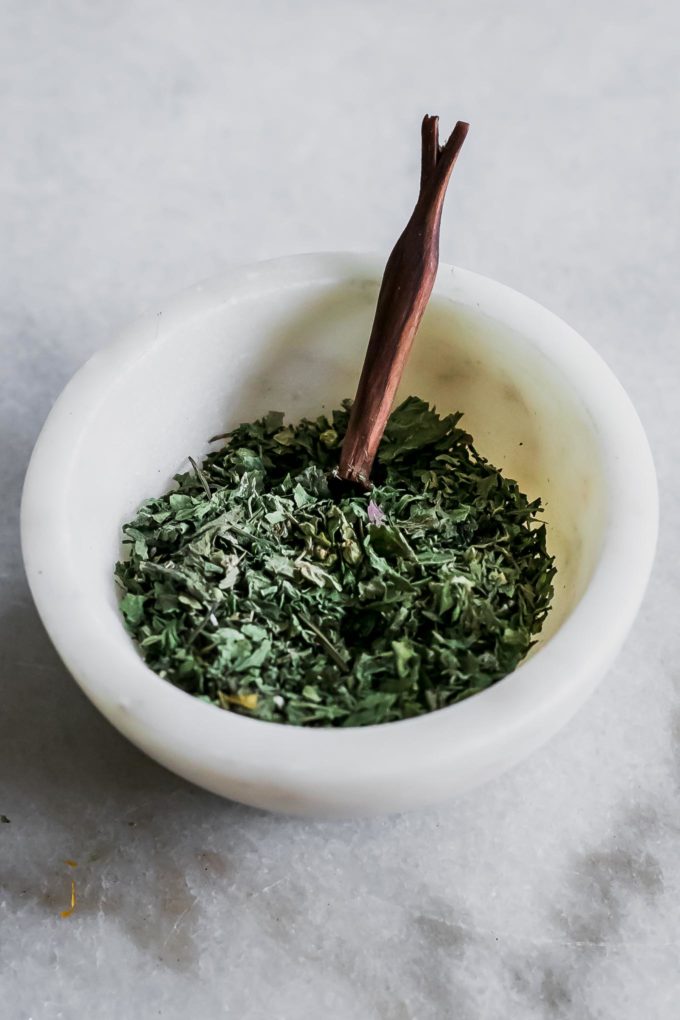 ---
🥘 How to Cook with Guascas
Guascas is typically used as an herbal flavor addition to soups, stews, vegetables, and meat dishes. It is also sometimes used in herbal tea and beverage blends because of its minty flavor.
The most famous use of guascas is in the Colombian soup ajiaco, which is a chicken, potatoes, cream, capers, and cilantro-filled soup that is from the capital city of Bogota. It is a flavor bomb dish that must be tried!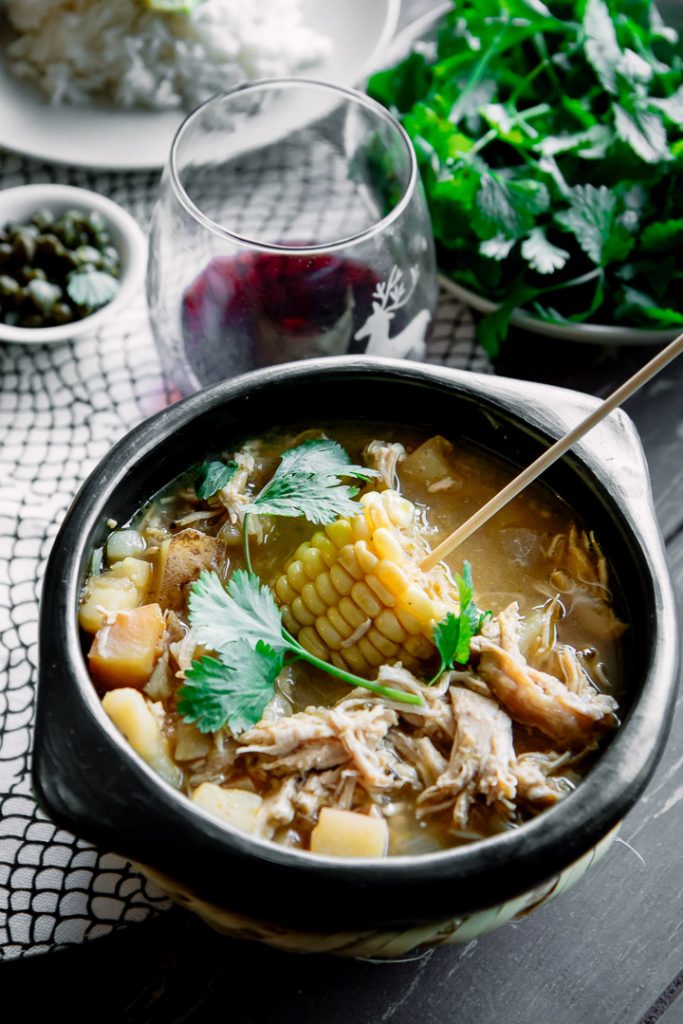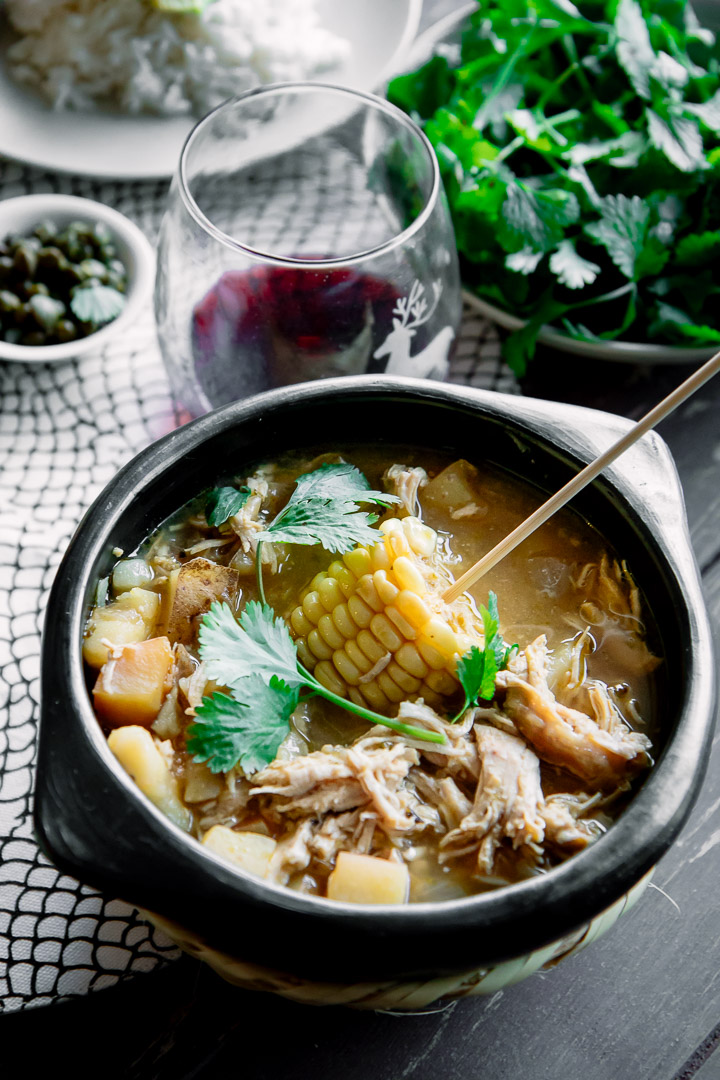 Alternative to guascas in cooking
If you're making a recipe that calls for guascas and are having trouble finding some to purchase, you can substitute the dried herb for:
Crushed bay leaves
Dried parsley
Dried oregano
Or a combination of the three, with a small amount of dried mint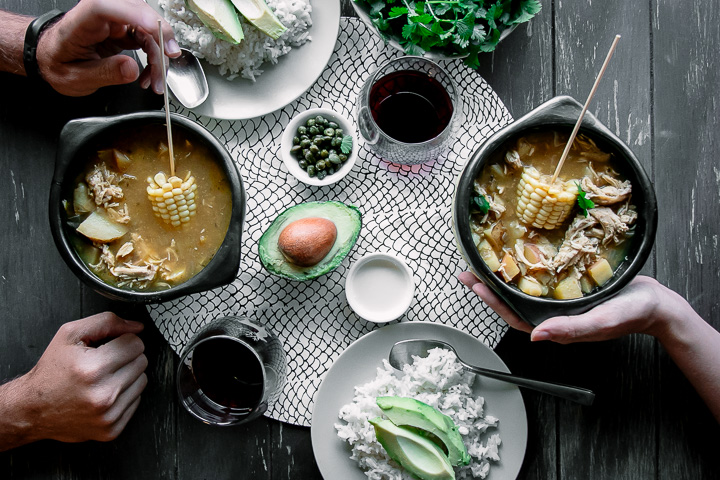 ---
👉 Where to buy guascas
Guascas is a very common ingredients in countries like Colombia, Peru, and Bolovia, but can be harder to come outside of South America.
The best way to purchase guascas is typically an online grocery or from Amazon, which means I settle for the dried herb since finding fresh guascas impossible to find in my area. In fact, I have spent many an afternoon searching local Latin American markets for fresh or dried guascas only to have to order it online later.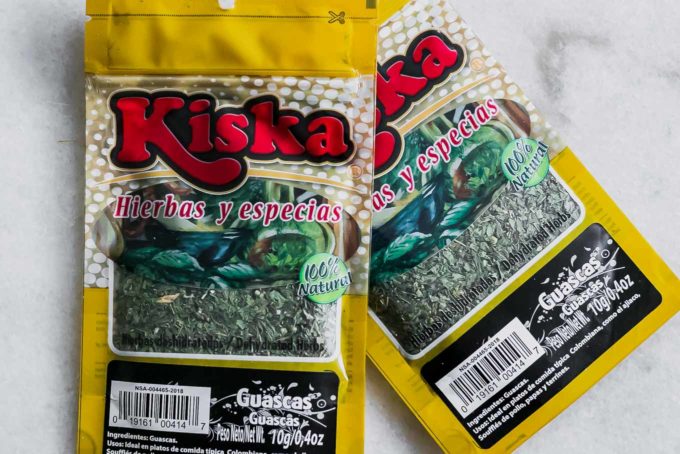 ---
🌱 Conclusion
Guascas is a great ingredient to add to your regular ingredient rotation for an interesting herbal flavor addition! I fell in love with the flavor when visiting Colombia and struggled to find any information on it when coming back to the United States, so I hope this explanation was helpful to you and inspires you to cook with this delicious herb.
♻️ Want more inspiration for going green in the kitchen? Join the Green Living Community for plant-based recipes, sustainable kitchen hacks, and get our FREE guide to meal planning to reduce food waste!