Welcome to Notes from the Road, a weekly coffee talk series sharing tidbits on taking the "fork in the road" to live a life less traveled. This week's theme is riding energy ebbs and flows and how recognizing your own energy peaks and valleys mean a more productive, happier life.
Welcome back! Last week's Notes from the Road told you I'd be trying out a weekly personal post to you instead of the monthly recaps that I did back when this blog was in its infancy. I really enjoyed hearing your messages about your own self-care rituals and small "ceremonies" you do for happiness.
These weekly letters to you will include a list of my favorite things from the week, but each week will have a theme, topic, or idea that I've been mulling over. And this week I've been thinking about energy and how to recognize your own energy flows to live a happier and more fulfilled life.
But before we get into this week's brain dump, how was your week? What did you do that is new and where did you explore this week? Did you try any new recipes or interesting superfoods?
I spent most of the week in Los Angeles for work and it was a nice getaway. I stayed in a cute little bungalow hotel in Brentwood, took myself out to eat at Cafe Gratitude in Venice Beach, bought myself a crystal for good energy (I'm a crystal cynic, we'll see if it works), and flew through two books (see #4 below for recommendations).
Overall a great couple of days by myself but it was nice to come home to the husband and the cats, and all the goodies he brought back with him from Italy (so many pasta recipes coming your way!).
I strongly believe in the power of getting away from it all and I hope you are able to schedule some time away from the grind to relax and recharge.
1. Riding Energy Ebbs and Flows
I've been thinking a lot about personal energy lately and how it sparks creativity and motivation, but also about energy in relation to stress. If you're anything like me you likely have a million wheels spinning at once and you're just trying to balance them all, but feel like there isn't enough time in the day. You set high (and unrealistic) expectations for what you can get done, fail to meet those expectations, and then feel bad about it. It's a vicious cycle.
One thing I have learned the hard way in the last year is that I cannot, in fact, do it all. And that saying no to things is not failing to succeed, it's actually saying yes to all of the other things that are moving me toward my goals.
[mks_pullquote align="right" width="300″ size="24″ bg_color="#000000″ txt_color="#ffffff"]Our creative energy is not infinite, it is like a battery in that it must be recharged[/mks_pullquote]Our creative energy is not infinite, it is like a battery in that it must be recharged. For me this means taking time away and letting my mind rest and not think about the 1000 things I "should" be doing. Pushing yourself to the brink for that next project or next goal is not going to get you there faster, instead it is going to lead to burn out and, for me, to apathy and stagnation.
So with this in mind, one thing I've been testing is working in short bursts with my creative energy. [mks_highlight color="#fae0cc"]When I feel that creativity and motivation take hold, I ride that train and bust out good work. But when I feel the energy starting to fade, I back off and walk away.[/mks_highlight]
Maybe for a few days, maybe for a week. But every time I take that mental space away from my creative work I come back recharged and excited to jump back in.
So here is how I going to continue to test this productivity tactic:
Plan what needs to get done for the next three months
When the creativity is sparked, work as hard as I can to get ahead
When I feel the creativity wane, back off and walk away
Jump back in when I'm relaxed and recharged
How do you deal with energy and burn out? Do you have any specific tactics that help you stay motivated? I'd love to hear your tips in the comments!
2. What I'm listening to
This week I've found myself popping on a podcast when I'm doing the dishes, laundry, or on my afternoon walk. Lately I've been really into creative business podcasts, especially binge-listening to Jenna Kutcher's Goal Digger podcast or learning about Pinterest content strategy from Kate Ahl's Simple Pin Podcast.
I also downloaded a few songs from the Carol movie soundtrack, all composed by Carter Burwell. I'm especially enamored with the track The End.
3. What I'm watching
As mentioned, I watched the movie Carol this week. I'm a sucker for Cate Blanchett (ultimate girl crush, if I've ever had one) and she was phenomenal, not to mention Rooney Mara gave an excellent performance as well.
I also succumbed to peer pressure and blew through the entire first season of The Marvelous Mrs. Maisel and I am so glad I did. I'm not sure why I was resisting but it was sharp, funny, and just plain fun. And the lead actress, Rachel Brosnahan, did an incredible job as a slightly neurotic New York City housewife in the 1950's…who also happens fall into stand up comedy.
4. What I'm reading this week
I've mentioned it before in older Notes from the Road posts, but if you're new here you should know that I am a prolific reader of young adult science fiction and fantasy novels. I have already read about twenty of them this year (I'm a Goodreads forum regular, let me know if you want to connect there to share books) but took a month long break after I felt like so many of them were the same.
But this week I got back into them with the Red Queen series, about a dystopian future where silver-blooded humans with superhuman abilities rule the world and meager "redbloods" (regular folk) live in poverty and fight in the silvers' wars. Enter a young red blooded girl with the ability to create lightning and you have yourself a drama of epic proportions. I finished the first book this week and started the second, which has been a fun way to unwind from the day.
5. What happening on Fork in the Road
Lots of fun new and updated recipes this week on the blog and also some updated resources for future registered dietitians.
NEW SUPERFOOD RECIPES
Salted Honey Fig Toast, a simple toast recipe with ricotta, figs, drizzled honey, and flaked sea salt.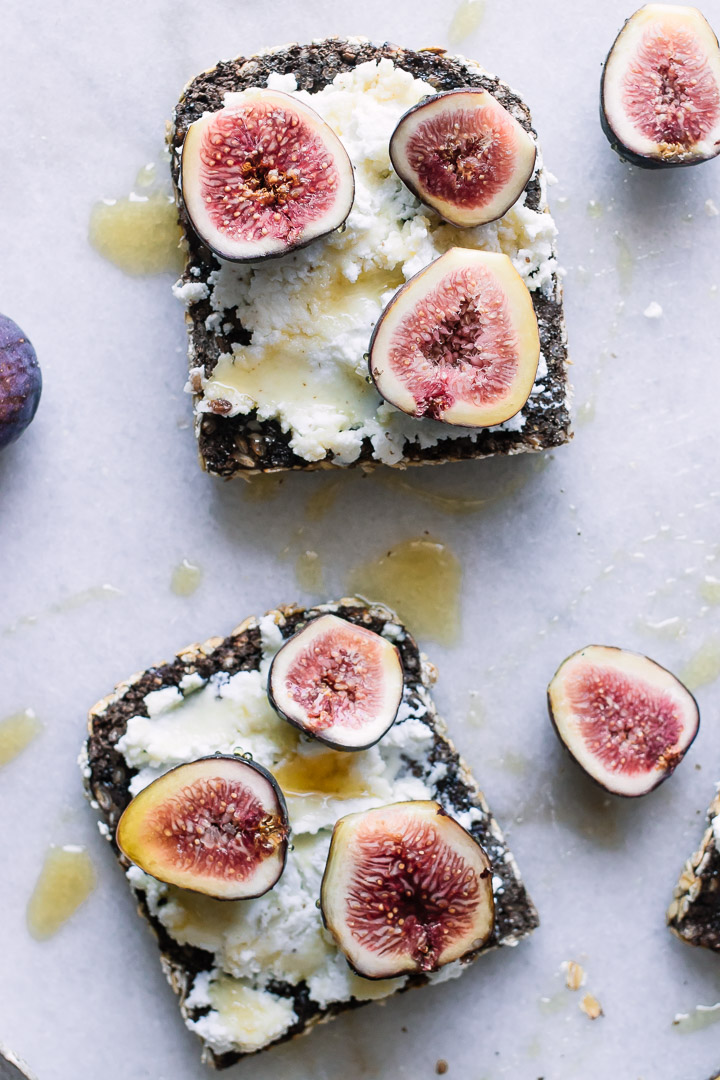 Updated photos on an oldie but goodie recipe, Maple Walnut Granola. I made a big batch and we've been eating it all week. Including on…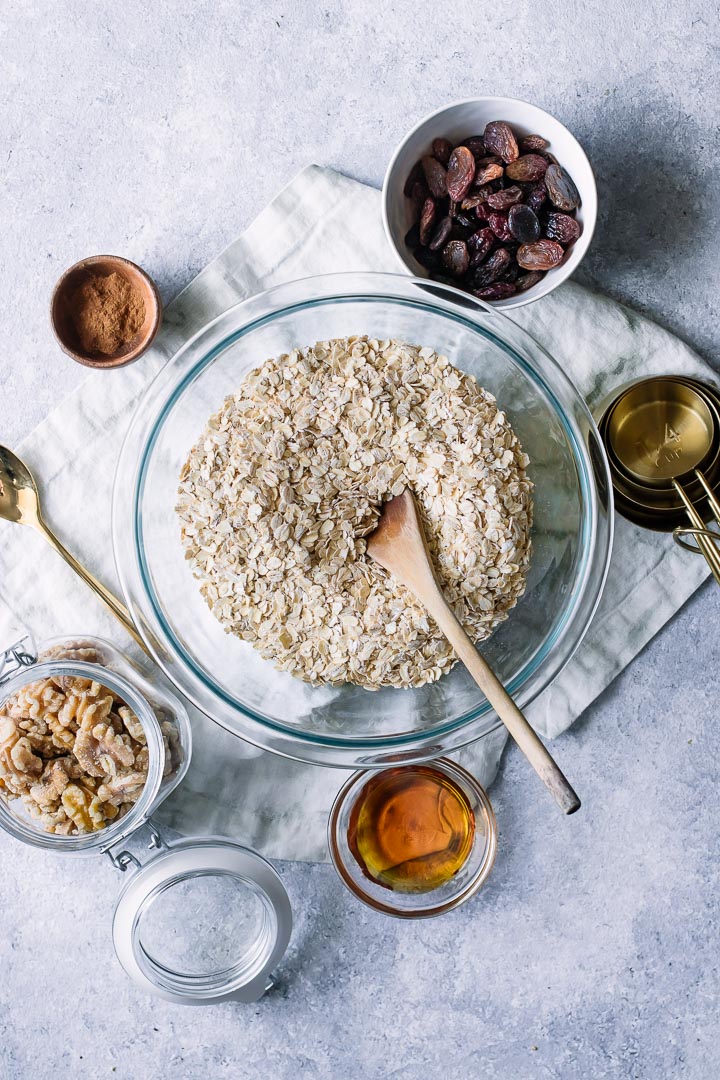 Gooseberry Currant Yogurt Bowl, a simple breakfast bowl recipe with creamy yogurt, homemade granola, and tart gooseberries and currants. Love how these photos turned out.
And finally, a delicious cocktail mixer made from fresh seasonal tomatoes, Homemade Bloody Mary Mix. Spicy, pepper-y, and oh-so delicious.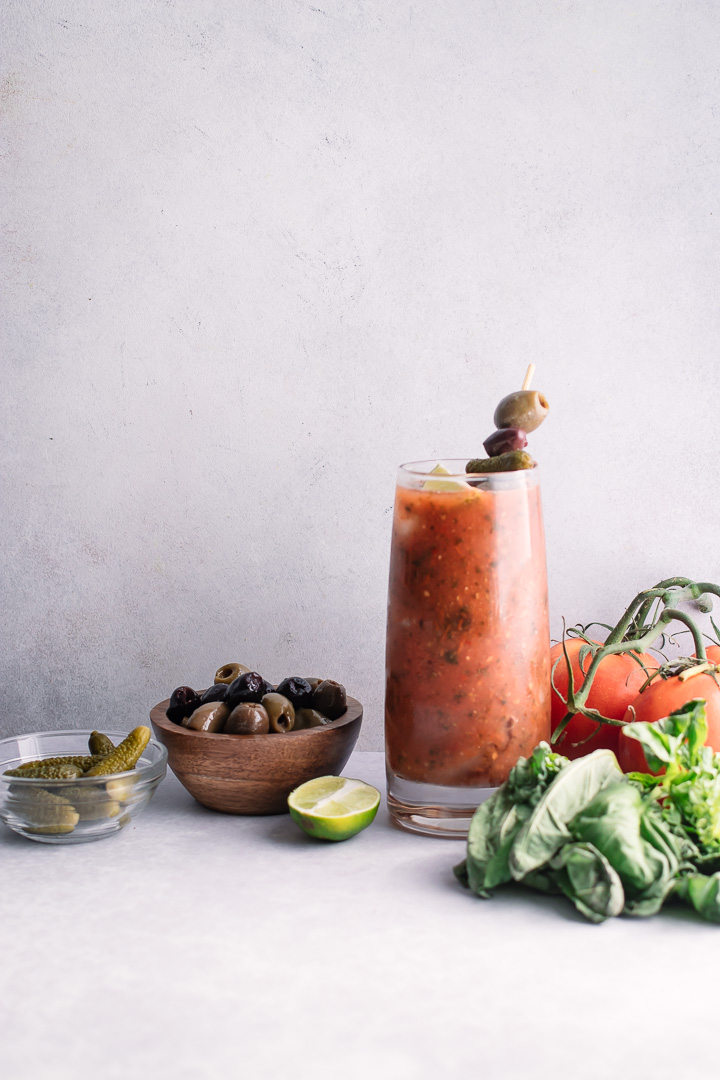 NEW RESOURCES
I updated an older resource for nutrition students looking for tips and tricks for a success dietetic internship interview (all RD resources can be found here).
6. What we're eating in the coming week
The husband is home from Italy so we're having his favorite dishes (Easy Lentil Bowl, Ginger Soy Tofu Bowl) but we're also switching it up a bit and eating some of the black truffles he brought back with him in any way we can. On meat, on potatoes, and on pasta, we can't get enough truffle foods this week.
We've also been getting our fill of delicious and nutritious grapes, and well as simple salads for lunch. I've also been testing out some fun spritzer recipes as well!
7. This week in photos
This week has been all about the tomatoes…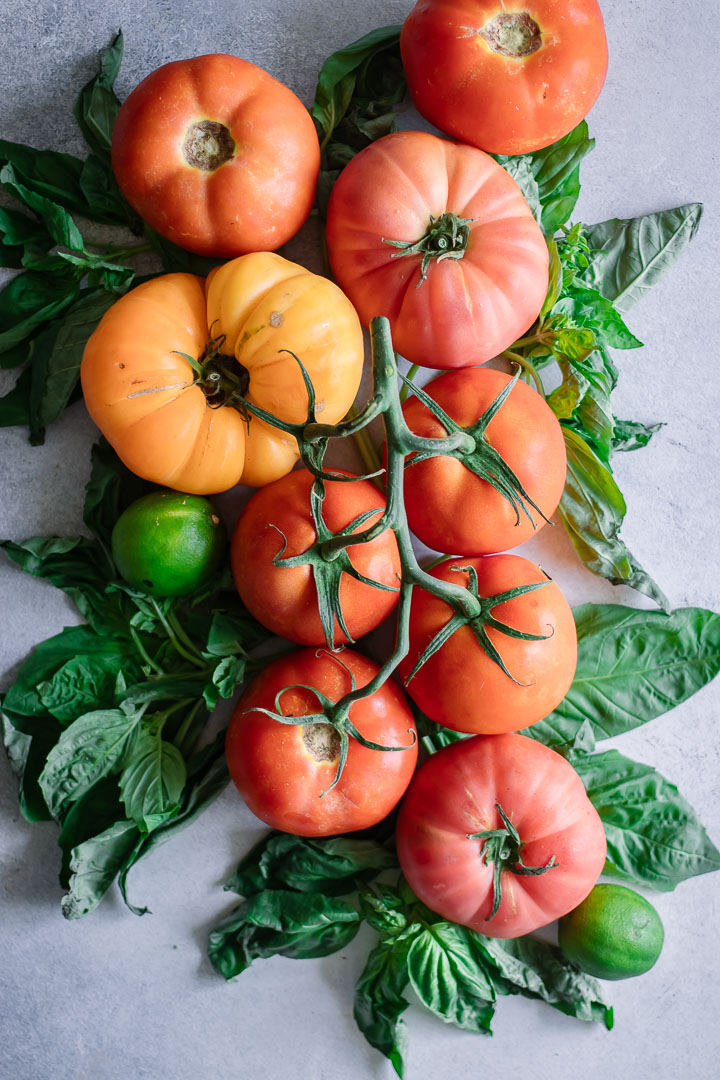 …the Italian wine…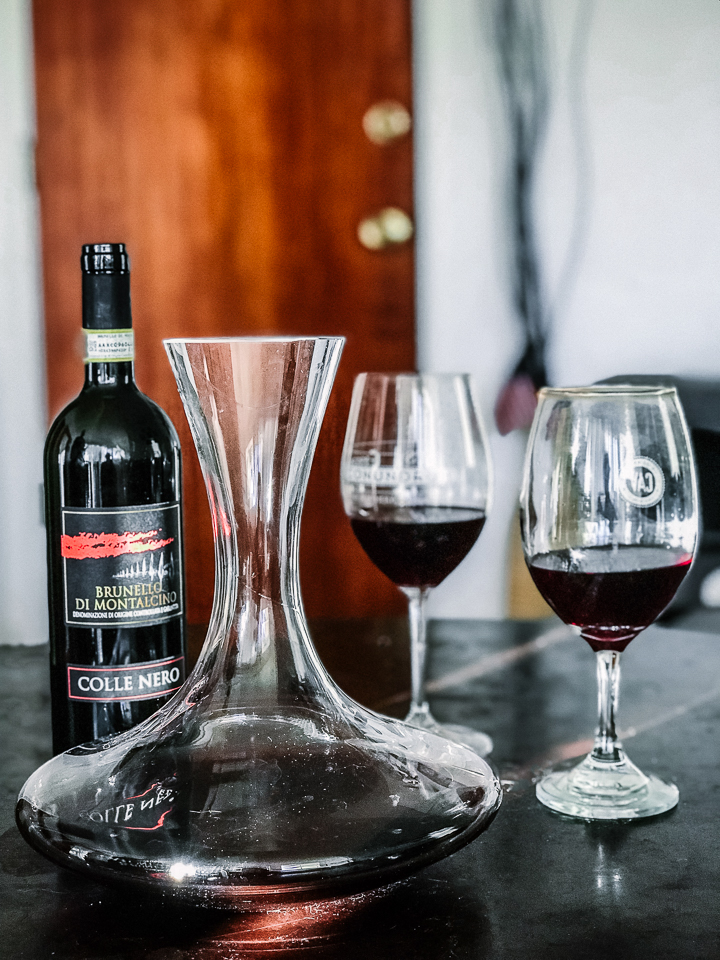 …and the beautiful sweeping views of LA!
---
A look ahead: this week on Fork in the Road we have an updated version of Tomato Leek Soup, a new okra recipe, a deep dive on figs, and some carrot and squash recipes coming later in the week. Can't wait to share more!
Thanks for joining me for this week's Notes from the Road! And let me know, what are YOU watching, listening to, and reading? What are YOU eating this week? And, most of all, I'd love to hear YOUR favorite ways to conserve energy and avoid burn out.