The Best Seasonal Food Cookbooks of 2018
Are you a cookbook connoisseur? This list of the best seasonal food cookbooks of 2018 is your guide to cooking, eating, and living with the seasons. Let's go green in the kitchen!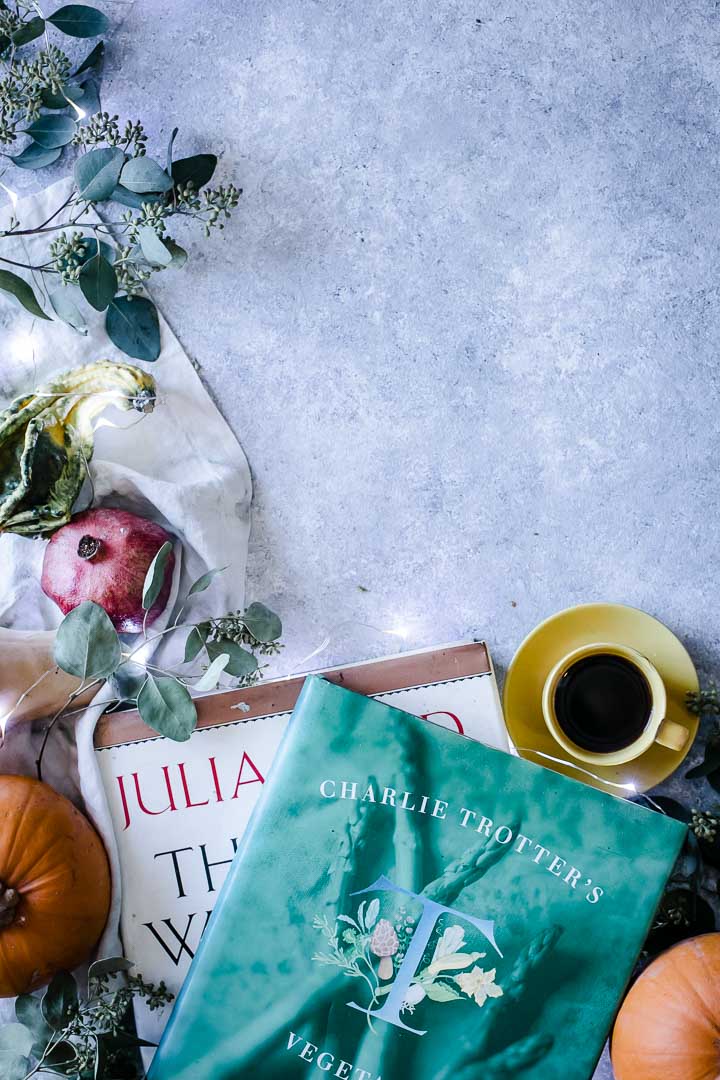 As 2018 is coming to a close, the year's "best of" lists are making the rounds. From the best new food trends of the year to the best places to travel, It's only natural to reflect on 2018 and what the year has given us.
One of my favorite annual "best of" lists to create is my list of favorite cookbooks from the year. Last year I rounded up my favorite green eating cookbooks that deepened my commitment to cooking from scratch (when possible), cooking at home (most of the time), and being more mindful of my purchasing decisions.
That's why I'm very excited to share my favorite cookbooks of 2018 with you. This year I committed to eating seasonally as much as possible, and these cookbooks were a constant source of inspiration and education when I needed a nudge to get going.
Before we dive into the list, one thing to note is that this list is not a round up of the newest cookbooks to come out this year. While some are new publications, many are older, but new-to-me, cookbooks I discovered and loved — and I know you'll love too.
So without further adieu, I present to you the best cookbooks for getting started with eating seasonal eating, with the hopes that one (or all) will inspire you to eat and live with the seasons.
---
The Best Seasonal Eating Cookbooks of 2018
Simple | Chef Yotam Ottolenghi
In Ottolenghi Simple, legendary chef Yotam Ottolenghi (of Plenty and Plenty More fame) brings together a collection of simple recipes that don't skimp on flavor. This book stays within the boundaries of 30 minutes or less, 10 or fewer ingredients, in a single pot, using pantry staples, or prepared ahead for a cookbook collection that is easy enough for a weeknight meal but delicious enough for weekend dinner parties. One of my favorite new books of the year!
Eat a Little Better | Chef Sam Kass
I've had the pleasure of seeing Chef Sam Kass speak many times, and the Obama's former White House chef and key player in the Let's Move campaign knows his stuff when it comes to food sustainability. In his new cookbook Eat a Little Better he connects your plate with the sustainability to show that simple habit shifts can have a big impact on the environment. His message is for everyone, and not just the "organic, local, off-the-grid" eater — which aligns perfectly with the message here on Fork in the Road.
Vedge | Rich Landau + Kate Jacoby
Vedge is the vegetable cookbook that is breaking barriers. Written by Chefs Rich Landau and Kate Jacoby, superstar chefs of Philadelphia's hip vegan restaurant which shares the same name as this excellent cookbook, this is collection of recipes is sure to win over vegans, vegetarians, and carnivores alike. I had the pleasure of visiting Vedge earlier this year and was gifted this cookbook after, and I can say with confidence that you've never thought of vegetables the way Landau and Jacoby do — and that's a very, very good thing.
Deep Run Roots: Stories and Recipes from My Corner of the South | Chef Vivian Howard.
If you have a soft spot for southern comfort but also love to learn about a place and its cooking traditions, Deep Run Roots: Stories and Recipes from My Corner of the South is for you. Written by Chef Vivian Howard, it is part memoir and part culinary textbook, sharing southern comfort favorites with tidbits about living and growing up in the south. I had the spent a few days in North Carolina recently, where Vivian is from, and can attest that the food is as warm and welcoming as the people. This is definitely a cookbook you will refer back to again and again when your comfort food craving hits.
Now & Again | Julia Turshen
Julia Turshen is a living culinary legend, and her new Now & Again is the home cook's new kitchen classic. This book is perfect for green eaters like you and me: 125 delicious (and doable!) recipes and menu ideas for small gatherings. AND I absolutely love the ideas for turning leftovers into new and exciting meals. She shares tips for getting the most out of your grocer trips and your meals, which is exactly what we're all about here at Fork in the Road.
Cook Beautiful | Athena Calderone
Cook Beautiful is the cookbook of my dreams: beautiful design, deliciously simple food, and where the home chef is revered for their expertise — no matter their culinary training. Written by Athena Calderone of Eye Swoon (her Instagram feed is #goals), this book is as fun to read as it is to cook from. I highly recommend this cookbook if you're looking to host a dinner party that's as beautiful as it is delicious.
And honorable mentions from past years that I'm still cooking from…
Six Seasons: A New Way With Vegetables | Joshua McFadden
Six Seasons: A New Way with Vegetables is not only a book full of recipes, it's a book full of knowledge. Of plants, of the earth, of the soil, of the seasons. This is the sustainable eating book for those of us who do our best to cook with what the earth is giving us right now. In the season and location and life place that we're in. You thought seasonal eating and vegetables are boring? Not if Joshua McFadden has something to say about it.
How to Eat a Peach | Diana Henry
How to Eat a Peach, at it's core, is a cookbook about people and place. But if you're a cookbook connessier you will be delighted by this book because of it's non-traditional structure: the planning of menus. Diana Henry sees menus as "moodboards" that take you places, from seaside afternoons in England to mezze platters in Turkey. She presents 24 menus that work together as a meal to group dishes that can be made together simply. This book is a true gem and a must-have if you want to up your dinner party planning skills.
---
Now it's your turn! What were your favorite cookbooks of 2018? What new cookbooks did you fall in love with? What old cookbooks did you rediscover? Leave a comment below and share your favorites!